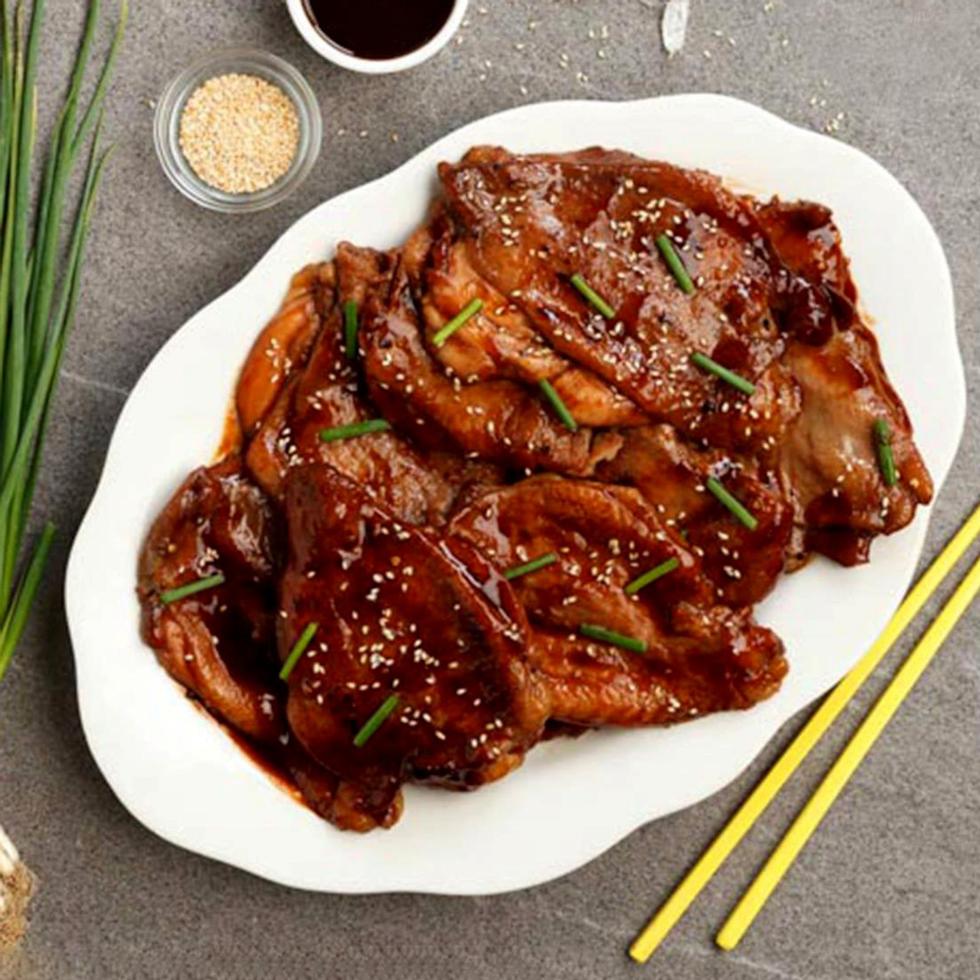 DEL MONTE CHICKEN FILLET TERIYAKI
Recipe
Ingredients:
1 pouch DEL MONTE Quick 'n Easy BBQ Marinade 200ml
Pinch PURE BASICS iodized salt 500g (to taste)
Pinch PURE BASICS Black Pepper powder 30g (to taste)
1tbsp Mirin (optional)
1/2 tsp PG Fresh ginger
1/3 tsp water
1 tbsp CREAM Cornstarch 200g, dissolved in 1 Tbsp water
2 stalks PG Fresh spring onion, sliced
300g MAGNOLIA Chicken, thigh fillet
1 tbsp JAM sesame seeds 30g, toasted

Preparation:
1. Season MAGNOLIA chicken with PURE BASICS salt and pepper. Grill until cooked.
2. FOR TERIYAKI SAUCE: Combine DEL MONTE Quick 'n Easy BBQ Marinade, mirin, PG ginger and water in a saucepan. Simmer for 5 minutes.
3. To thicken the sauce, add dissolved CREAM cornstarch. Cook for 10 minutes or until thick
4. Toss grilled chicken into the sauce. Top with PG spring onion and JAM sesame seeds. Serve.

Buy Ingredients