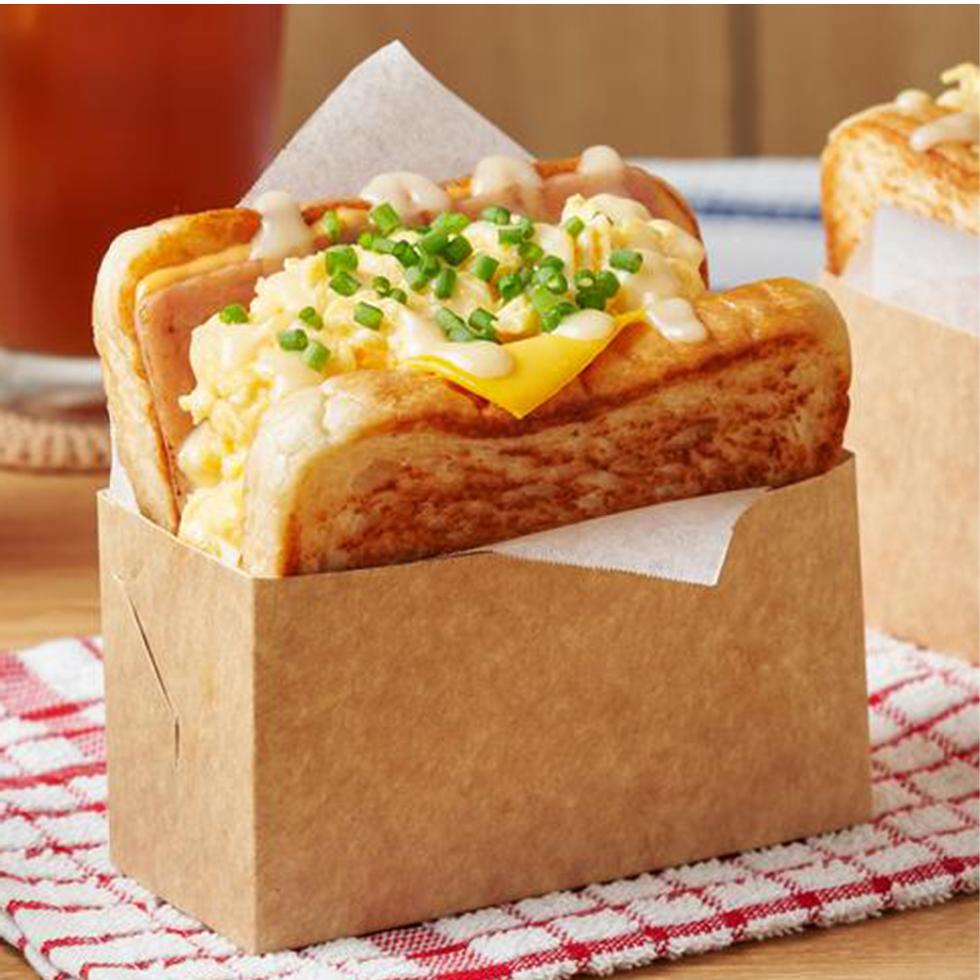 NESTLE KOREAN STYLE EGG-DROP SANDWICH
Recipe
Ingredients:
3 tbsp E.V x Light 75% Butter 250g
4 tbsp LADY'S CHOICE Mayonnaise 27ml
4 slices PAMPANGA BEST Sweet Ham 225g or PUREFOODS Sweet Ham Regular 250g
4 slices DANES Cheese block 180g/165g
6 pieces EQUAL Fresh Eggs M6s (NORSTAR)
2 tsp NESTLÉ CARNATION CONDENSADA 300ML
1 tbsp PG Fresh Spring Onion, thinly sliced
1 tbsp LI FRAISWELL Vegetable Oil 250ml
2 tsp LI SUREE Thai Sriracha chili 12oz
1/2 sachet MAGGI MAGIC SARAP 8GX16S
8 pieces GARDENIA White Bread thick sliced 600g

Preparation:
1. Lightly spread 2 tbsp of E.V. Light butter on GARDENIA bread slices and toast until light golden brown. Set aside.
2. Mix 2 tbsp of LADY'S CHOICE mayonnaise and LI SUREE sriracha hot sauce. Lightly spread on the inside of the toasted bread.
3. Lightly sauté PAMPANGA'S BEST ham in LI FRAISWELL oil. Place on top of the bread with DANES cheese.
4. Beat and season EQUAL eggs with MAGGI Magic Sarap. Melt E.V. Light butter in a non-stick pan and pour eggs. Cook until barely set. Place on top of the ham to assemble the sandwich.
5. Mix remaining 2 tbsp of mayonnaise and NESTLÉ Carnation Condensada. Drizzle on top of the egg. Top with PG spring onion and serve.

Buy Ingredients