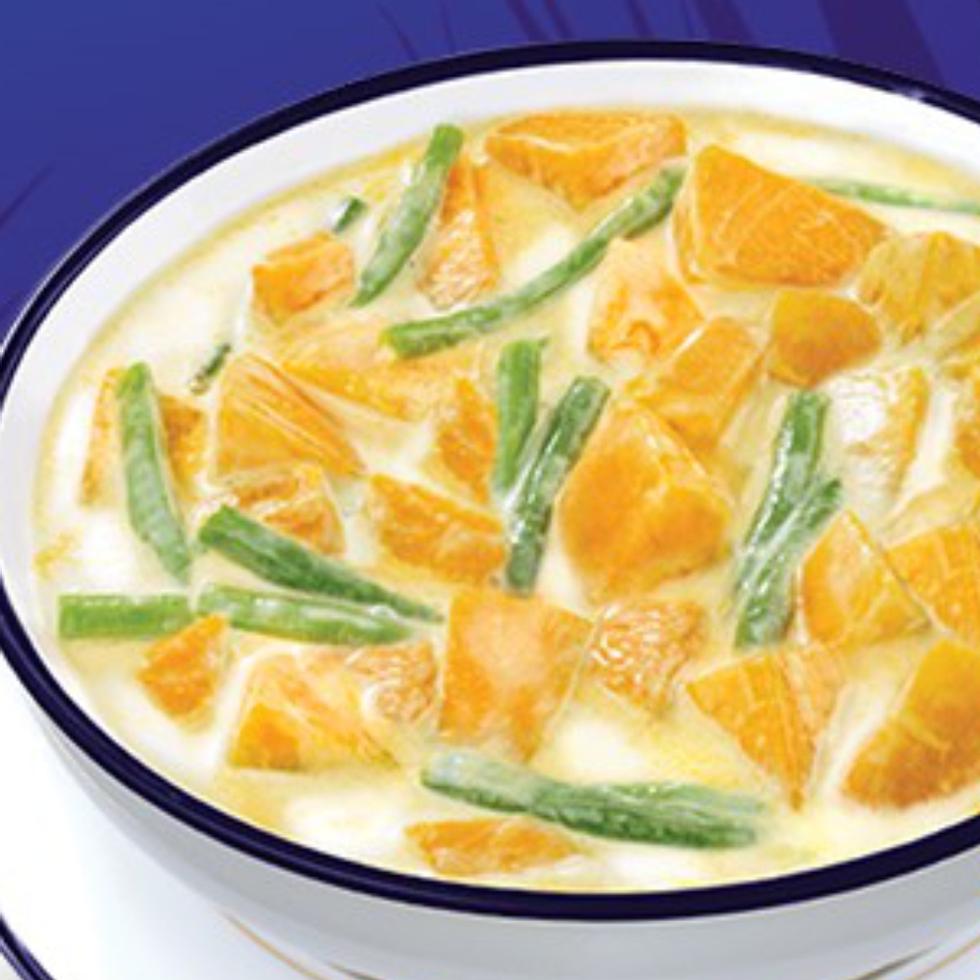 COCO MAMA GINATAANG SITAW AT KALABASA
Preparation Time
10-15 mins
Recipe
Ingredients:
1 pack Coco Mama Fresh Gata 200ml
100 grams Mrs. Garcia's Ground Pork
1 bunch PG Fresh Sitaw, cut to 2-inch pieces
1/2 cup Water
1 tbsp LI Tropical Palm Oil PET 250ml
Pinch Pure Basics White Pepper Powder 30g (to taste)
Pinch Pure Basics Iodized Salt 500g (to taste)
1 tbsp Datu Puti Patis 150ml
1 pc PG Fresh Siling Haba (optional)
3 cloves PG Fresh Garlic, minced
1 Medium PG Fresh Onion white, chopped
1/4 kilo PG Fresh Squash, sliced
1/2 pack Maggi Magic Sarap 8g

Preparation:
1. In a pan over medium heat, put Li Tropical Palm oil. Saute PG onions and PG garlic cook until aromatic.
2. Add Mrs. Garcia's ground pork and cook until lightly browned.
3. Put PG Fresh squash, PG sitaw, Datu Puti Patis, Maggi Magic Sarap, and water.
4. Stir and cover the pan. Boil for 2-3 minutes.
5. Add Coco Mama Fresh Gata and PG siling haba.
6. Lower the heat and simmer for about 5 minutes or until the vegetables are cooked through.
7. Add salt and pepper to taste.
8. Serve hot.

Buy Ingredients