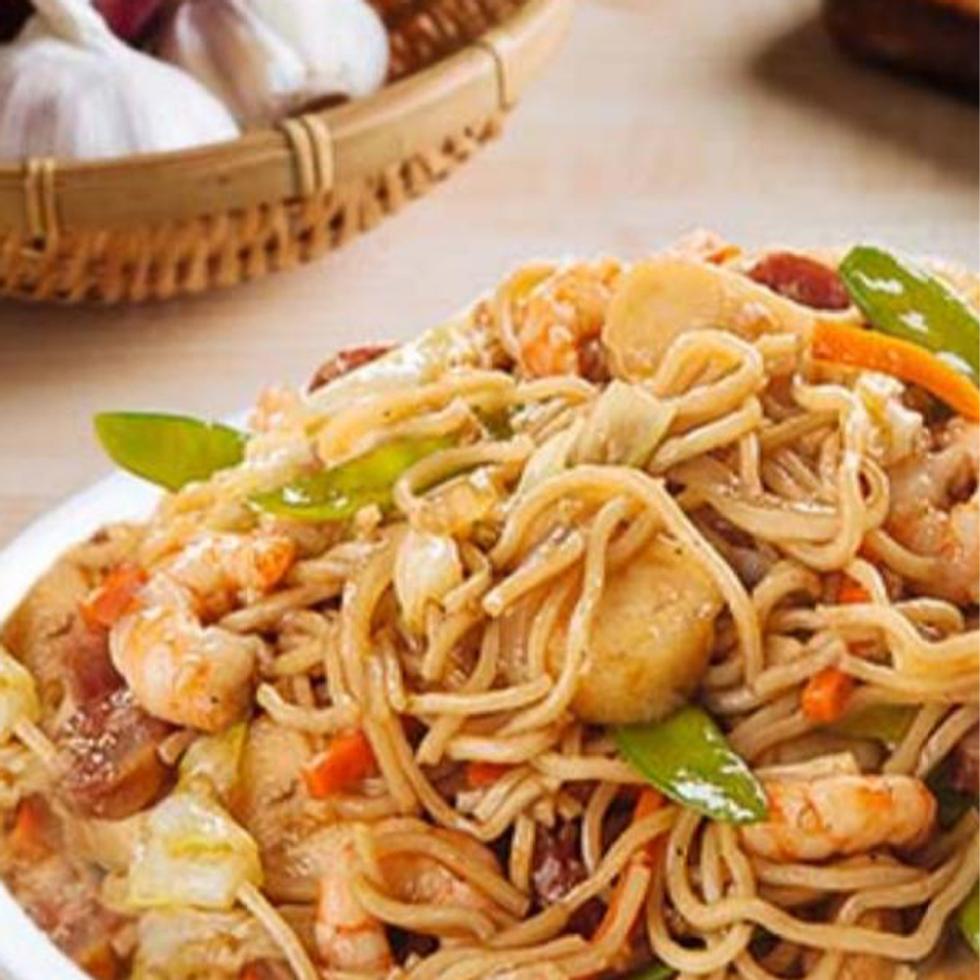 MAGGI SPECIAL PANCIT CANTON
Recipe
Ingredients:
2 pieces KING SUE Chorizo bilbao 70g, sliced (optional)
1/4 Kilo EQUAL Squid Ball 200g/400g
3 cups Water
2 tbsp EQUAL Brown Sugar 1/4 kl
1 pack LUCKY ME! Pancit Canton Kalamansi 80g/ Original 60g
1 cup PG Fresh Snow Peas (Optional)
1/4 kilo PG Fresh Cabbage, sliced
1 teaspoon LI SUREE Sesame Oil 150ml
8 pieces PG Fresh Calamansi
1 head PG Fresh Garlic
1 piece PG Fresh onion native red
1/8 kilo FISHERFARMS Shrimp 250g /200g
2 sachets MAGGI Magic Sarap 8gx16s
1/4 cup MAGGI Oyster Sauce 300ml
1 piece PG Fresh Carrots, sliced lengthwise
4 tbsp LI FRAISWELL Vegetable Oil Pet 250ml
1/4 tsp PURE BASICS black pepper powder 30g

Preparation:
1. Season FISHERFARMS shrimp with ½ sachet of MAGGI Magic Sarap, sauté in LI FRAISWELL oil and set aside.
2. Sauté PG garlic, PG onion, KING SUE chorizo and EQUAL squid balls in remaining oil. Pour water and simmer. Season with 1 ½ sachet of MAGGI Magic Sarap, PURE BASICS black pepper, EQUAL sugar and MAGGI Oyster Sauce.
3. Add LUCKY ME! pancit canton, gently toss and cook for 1 minute. Add shrimp, PG carrots, snow peas, cabbage and LI SUREE sesame oil. Transfer on a serving plate and serve with calamansi.

Buy Ingredients