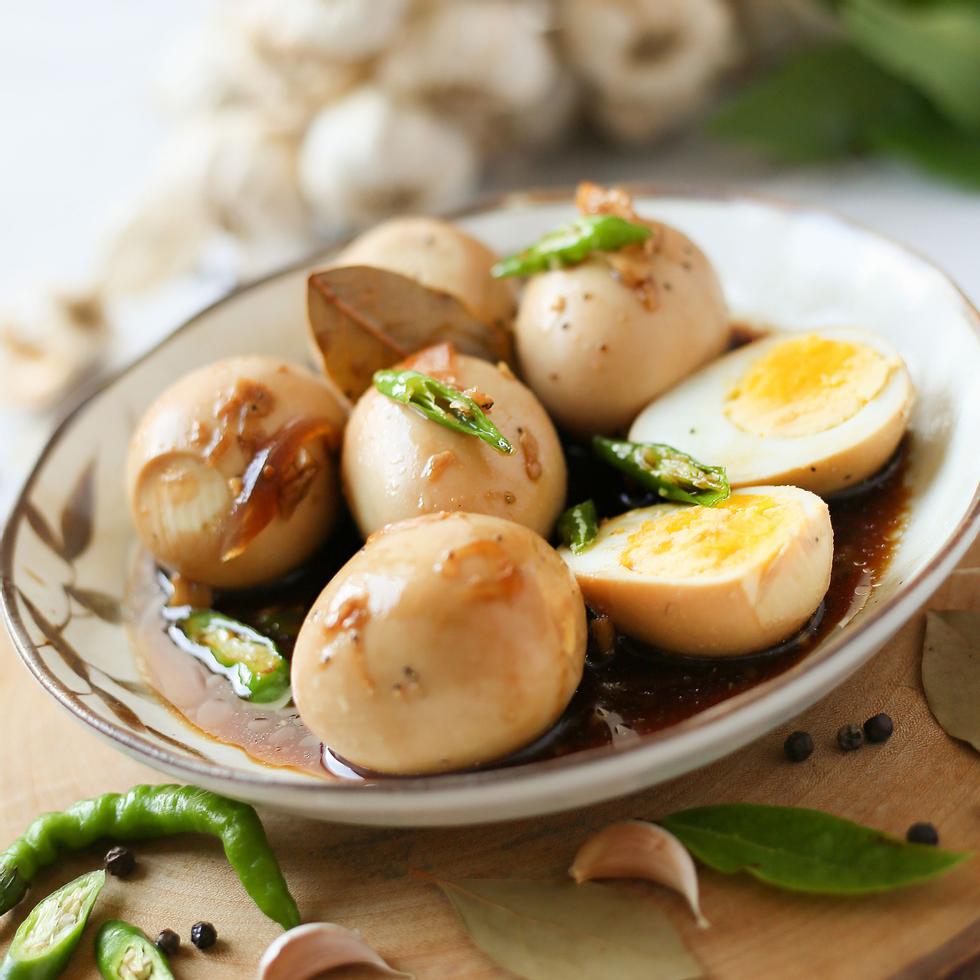 MAMA SITA'S ADOBONG ITLOG
Preparation Time
14 mins.
Recipe
Ingredients:
4 cups water
1 tsp MCCORMICK IODIZED SALT 500G
1 tbsp SILVER SWAN CANE VINEGAR 200ML DP
1 pack MAMA SITA'S OYSTER SAUCE 60G
1 tbsp SILVER SWAN CANE VINEGAR 200ML DP
1 tbsp EQUAL BROWN SUGAR 1/4 KG
1 pc PURE BASICS LAUREL LEAVES 10G
8 pcs EQUAL FRESH EGG M6S (NORSTAR)
8 cloves PG garlic, crushed
1 pc PG red onion, sliced
1 cup water
2 tbsp LI TROPICAL PALM OIL PET 250ML
1/4 tsp PURE BASICS B/PEPPER POWDER30G
1 pc PG FRESH SILI SIGANG

Preparation:
1. In casserole combine the water, MCCROMICK iodized salt, Silver Swan Cane Vinegar and egg. Boil for 10 minutes over medium heat. Drain the water and pour in cold water. peel the eggs and set aside.
2. In a pan, heat Ll tropical palm oil and sauté PG garlic until light brown add the PG onion and stir until translucent.
3. Add the Mama Sita's Oyster Sauce, Pure basics ground black pepper, Pure basic laurel leaves, water and Equal brown sugar. Stir well. Add Vinegar, then cover and simmer.
4. Add in the boiled eggs. Cook until sauce becomes a bit thicker. Add the green chili and serve hot.

Buy Ingredients