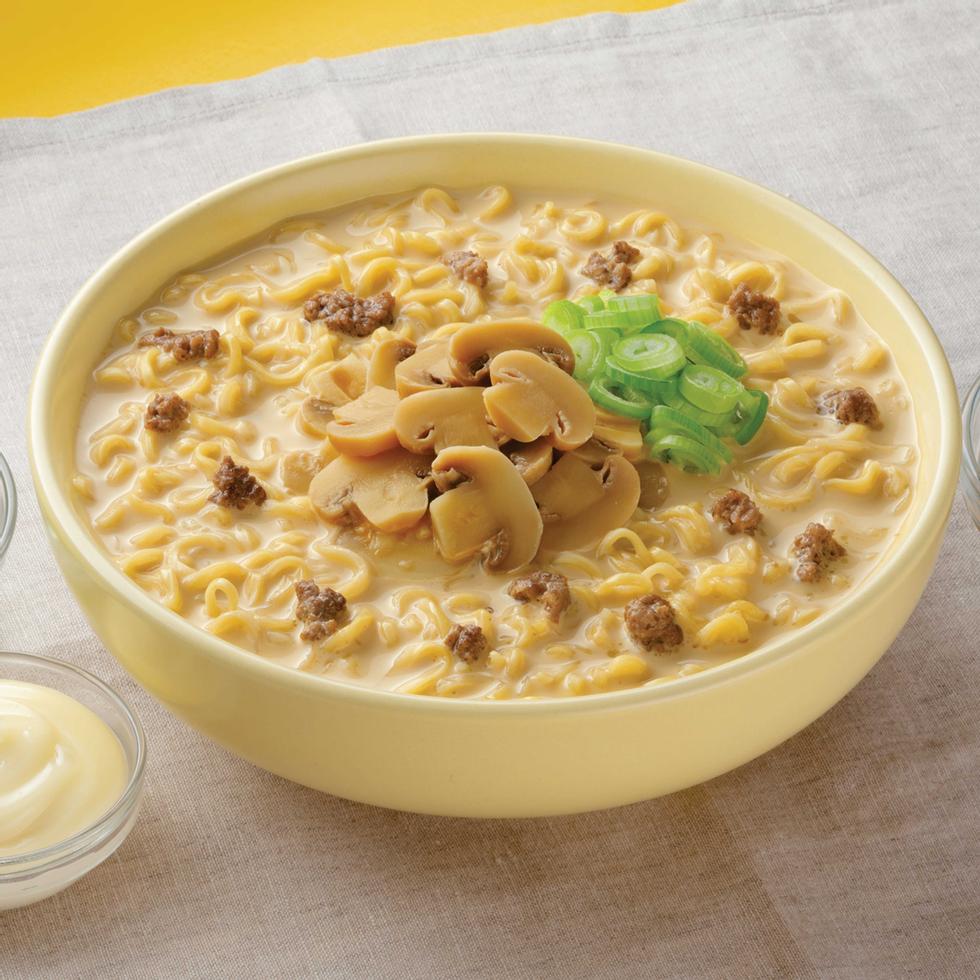 LUCKY ME! INSTANT MAMI CREAMY BEEF MUSHROOM
Recipe
Ingredients:
1 pack Lucky Me! Instant Mami Beef na Beef 55g
2 cups Water
1/2 cup Mrs. Garcia's Ground Beef (optional) 32g
1 tsp PG Fresh garlic, chopped
2 tbsp Lady's Choice Real Mayonnaise 80ml
1 pc Equal Fresh Egg M6s (Norstar)
1 tbsp PG Fresh Onion Leeks, sliced
1/2 cup Narcissus Button Mushrooms 198g, sliced
3 tbsp UFC Golden Fiesta Oil 250ml

Preparation:
1. In a casserole, cook Lucky Me! Instant noodles according to package directions but don't mix seasoning powder yet.
2. In a pan, put UFC Golden Fiesta cooking oil then saute PG garlic, Mrs. Garcia's ground beef and Narcissus mushrooms until cooked.
3. In a bowl, whisk together Equal fresh raw egg, Lady's Choice mayonnaise and Lucky Me! seasoning powder. Add a little hot water and whisk until creamy.
4. Toss in cooked noodles and meat then mix well.
5. Top with sliced PG Onion leeks. Serve.

Buy Ingredients