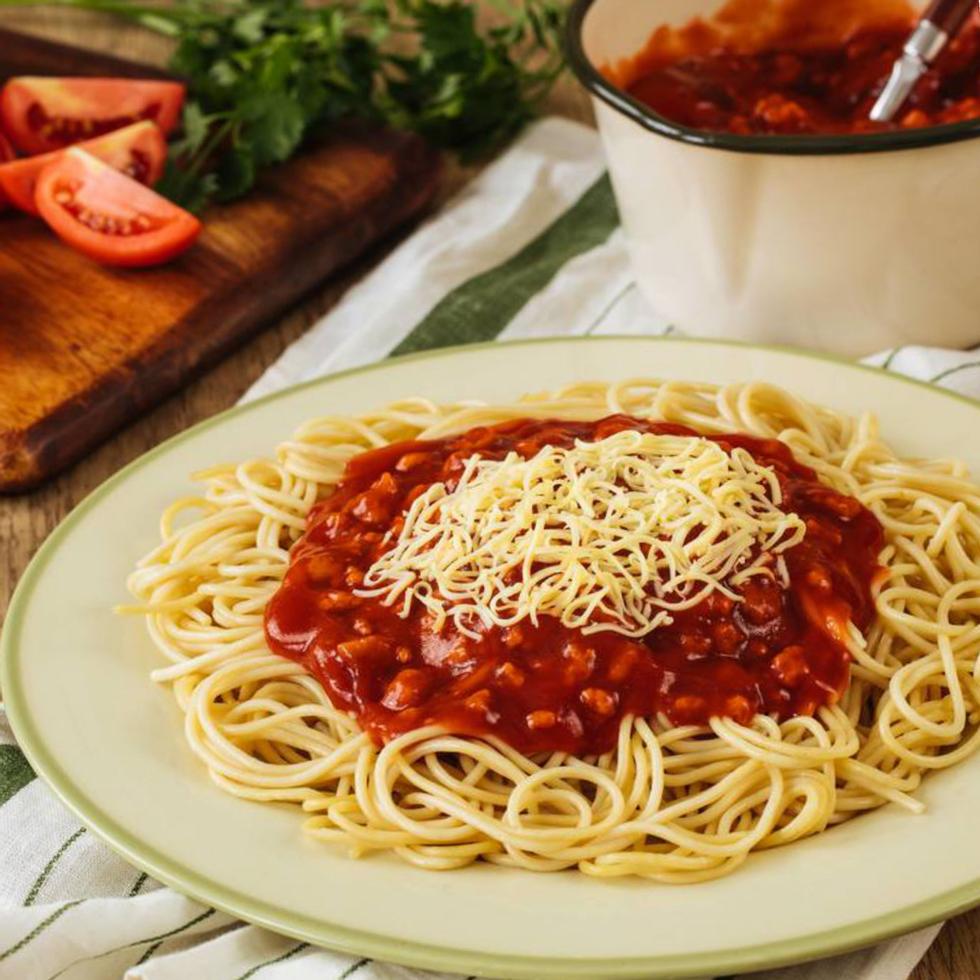 Preparation Time
10 MINUTES
Recipe
Ingredients:
2 tsp UFC Iodized Salt
4 tbsp Equal Refined Sugar
½ kl MRS. GARCIA'S Ground Pork
4 cloves PG Garlic, minced
1 pc Knorr Pork Cubes 10g
1 pack Royal Premium Spaghetti 900g
3 tbsp UFC Golden Fiesta Canola Oil
800g Del Monte Tomato Sauce Filipino Style
1 pc PG White Onion, minced
4 pcs Purefoods Tender Juicy Hotdog Regular
10 cups Water

Preparation:
1. In a casserole, put UFC Golden Fiesta Canola Oil and saute the PG garlic and Pg Onion until it softens.
2. Add Mrs. Garcias ground pork. Cook until light brown. Pour Del Monte tomato sauce Filipino Style into the casserole and then add water. Stir. Let it boil.
3. Add Knorr Pork Cube. Cook for 30 minutes between low to medium heat.
4. Put-in the Pure foods Tender Juicy hot dog. Cook for 5 minutes. Season with Equal Sugar and UFC Iodized salt.
5. Boil water in separate casserole with Royal Premium Spaghetti and cook according to package direction. Drain and set aside.
6. Put the cooked spaghetti noodles in a serving plate and pour the sauce on top. Serve with Parmesan cheese on the side (Optional). Serve immediately.

Buy Ingredients