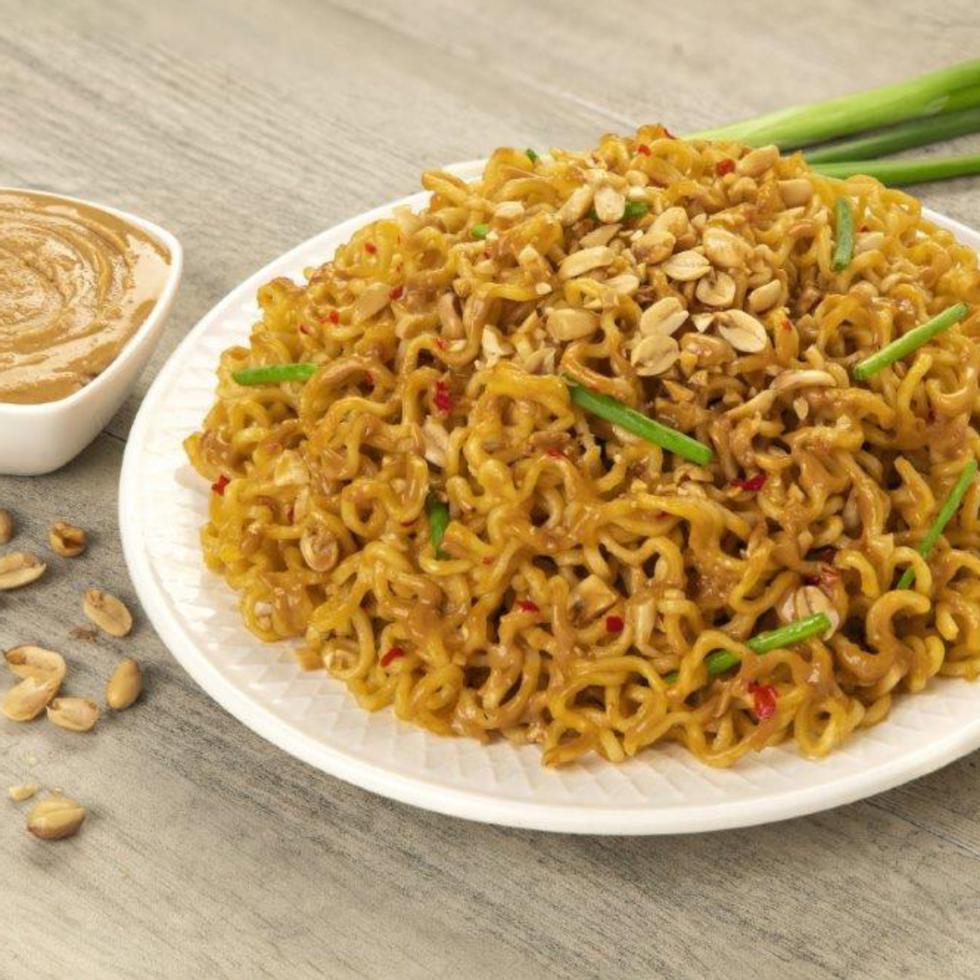 LUCKY ME! PANCIT CANTON PEANUT NOODLES
Preparation Time
5-10 mins
Serving Size
Single serving
Recipe
Ingredients:
1 pack Lucky Me! Pancit Canton Extra Hot Chili 75g/60g
1 tablespoon Growers Original Peanuts, chopped Spring Onions, chopped
1 cup Water
2 tablespoons Lily's Peanut Butter
1 teaspoon Lee Kum Kee Chili Garlic Sauce

Preparation:
1. Boil cup of water in a pan, add Lucky Me! Pancit Canton noodles and seasoning. Cook for 2 minutes. "
2. Add Lily's peanut butter and Lee Kum Kee chili garlic sauce. Cook for 1 minute, stirring continuously to mix.
3. Place noodles in a serving bowl or plate. Top with peanuts and sprinkle with chopped spring onions.

Buy Ingredients