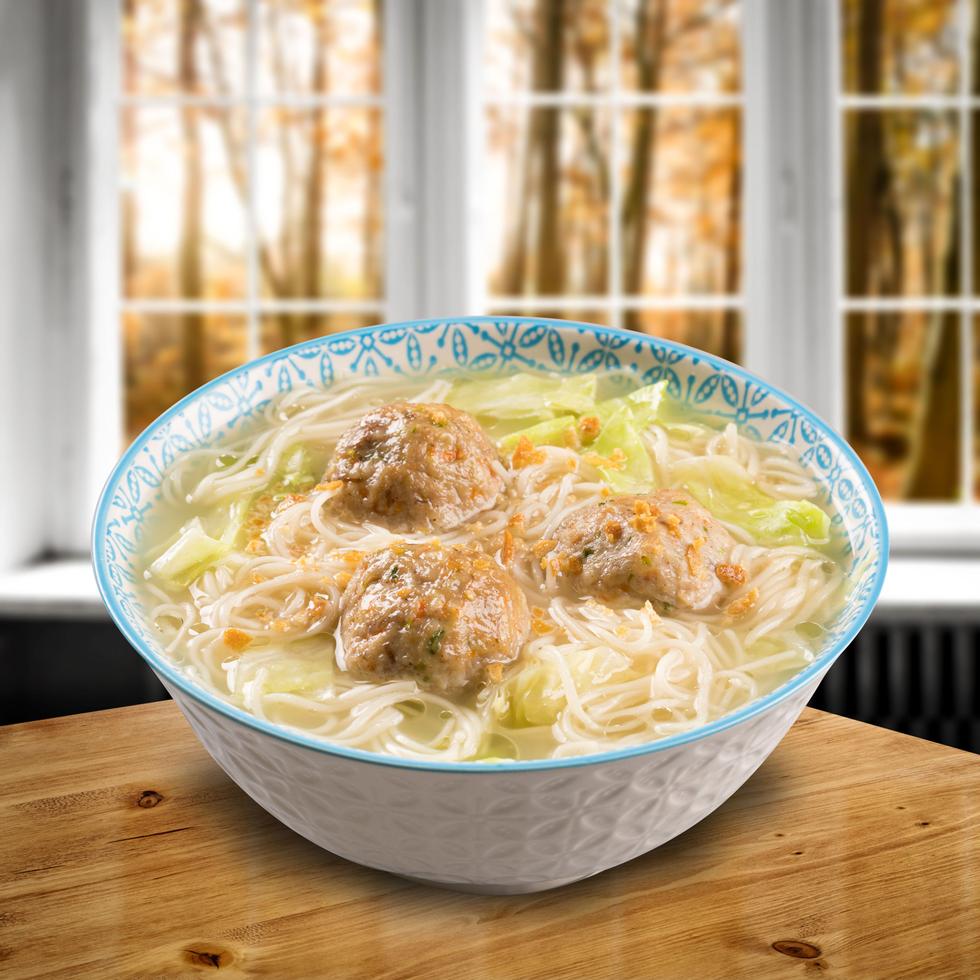 ARGENTINA GINILING BOLA-BOLA CON MISUA
Recipe
Ingredients:
For Bola-Bola: 1 can ARGENTINA READY-TO-USE GINILING 250g 
2 tbsp Cream Cornstarch 75g
2 tbsp Cream All-purpose flour 80g
1/2 tsp McCormick Iodized Salt 500g
1 pc Equal Fresh eggs M6s (Norstar) 
1/4 cup PG Carrots, chopped 
1/4 cup PG Spring onions, chopped 
1/2 tsp McCormick Iodized Salt 500g
1 pinch Pure Basics Black Pepper powder 30g
For Misua Soup: 1 tbsp LI Tropical Palm oil PET 250ml
1 tsp PG Fresh Garlic Taiwan, chopped 
1/4 cup PG Fresh White Onion imported, chopped
1 tbsp Datu Puti Patis 150ml
6 cups Knorr Chicken cube 10gx6s, dissolved to make a broth.
1 pack Pure Basics Misua noodles 100g 
2 cups PG Fresh Cabbage, cut into strips 
1 tbsp Pure Basics Fried Garlic minced 30g

Preparation:
1. Mix together Argentina Ready-to-Use Giniling with the rest of the ingredients for bola-bola.
2. Scoop and form to make 16 pieces bola-bola. Set aside.
3. In a large saucepot, heat LI Tropical palm oil then add PG Fresh garlic and PG Fresh white onion to sauté.
4. Add Datu Puti patis and Knorr chicken broth. Place lid then allow the soup to boil.
5. Add bola-bola into the boiling soup, one piece at a time and cook until it starts to float.
6. Stir in Pure Basics misua noodles and cook for 5 minutes until the noodles are tender and the soup starts to thicken.
7. Stir in PG Fresh cabbage and cook for 3 more minutes. Remove from heat and top with Pure Basics fried garlic before serving. Serve immediately.

Buy Ingredients