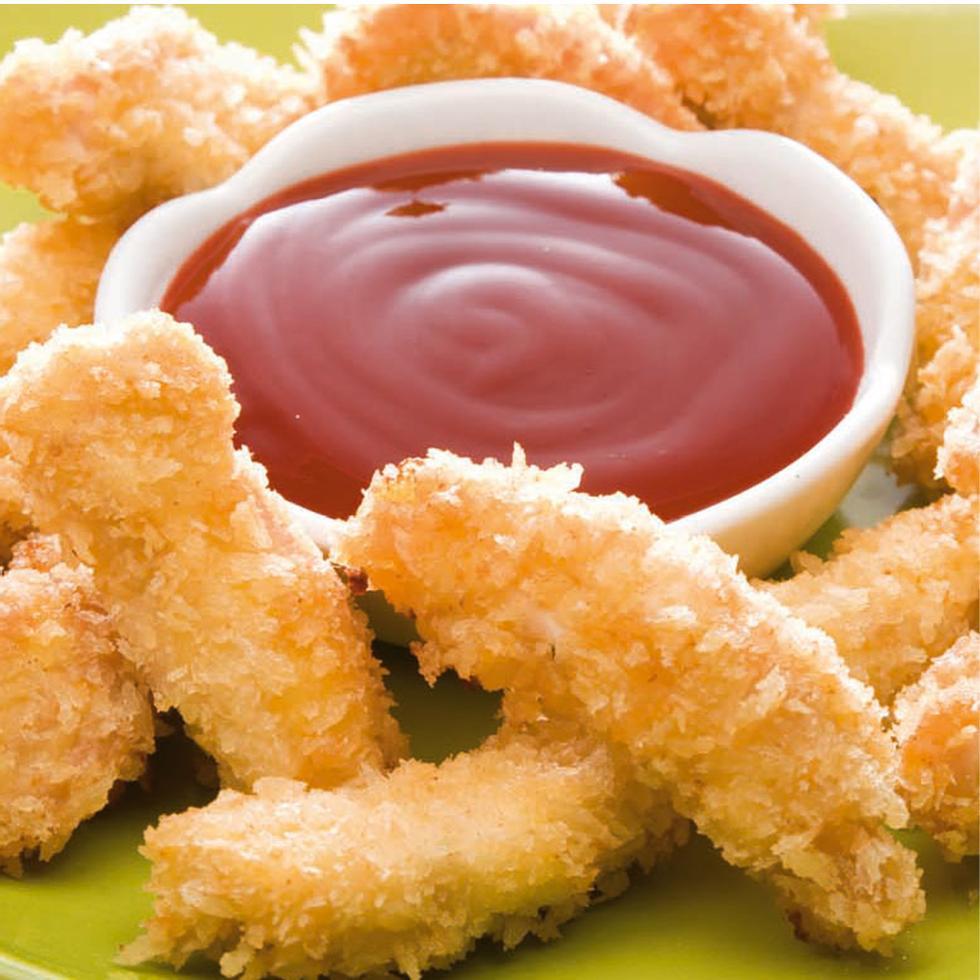 NUTRIASIA CHICKEN FINGERS
Recipe
Ingredients:
1/2 Kg BOUNTY Pre-pack chicken breast fillet, slice into ½ inch x 2 inch
1 cup CREAM All-purpose flour 80g
2 eggs EQUAL Fresh egg M6s (Norstar), beaten
1 1/2 cups PURE BASICS bread crumbs 230g or KASUGAI bread crumbs 230g
1/2 tsp UFC Iodized Salt 150g
1/4 tsp PURE BASICS Black Pepper powder 30g
1/2 cup PAPA Banana Catsup 320g
2 cups UFC GOLDEN FIESTA Palm Oil 950ml

Preparation:
1. Season BOUNTY chicken with UFC Salt and PURE BASICS black Pepper. Let stand for 30 minutes in the fridge.
2. Coat chicken pieces with CREAM All-purpose flour then dip in EQUAL Fresh eggs, and roll in PURE BASICS bread crumbs.
3. In a frying pan, put UFC Golden Fiesta oil & deep fry chicken until golden brown. Drain on paper towels. Serve hot with Papa Banana catsup on the side.

Buy Ingredients