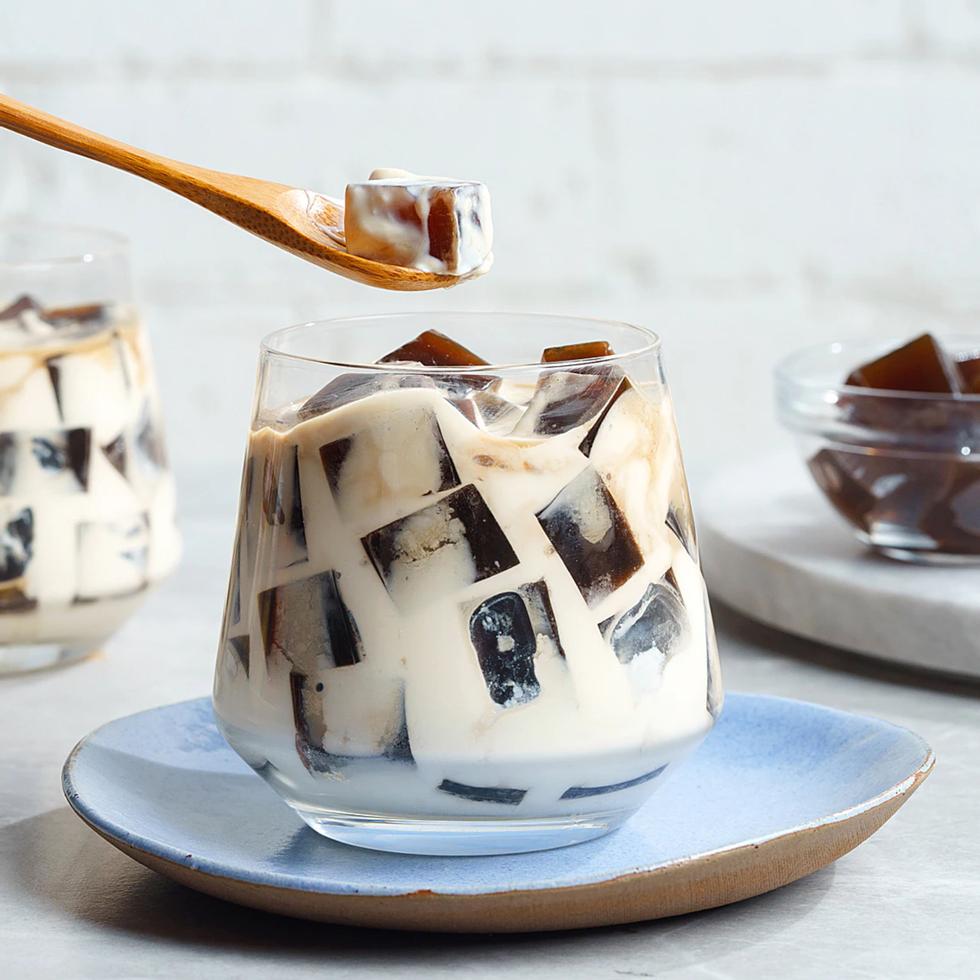 NESTLE CREAMY COFFEE JELLY
Recipe
Ingredients:
1 sachet MASTER GULAMAN Unflavored white gelatin 25gx10s
1/4 cup & 3/4 cup Water
1 pack NESTLE All Purpose Cream 250ml
1/8 cup ROYAL JADE Refined sugar 1/4kg
1/2 can NESTLE Carnation Condensada 300ml
1 tbsp NESCAFE Classic coffee refill 25g

Preparation:
1. Add MASTER GULAMAN unflavored gelatin to ¼ cup of water to bloom. Set aside.
2. In a cook pot, simmer ¾ cup of water with NESCAFE coffee and ROYAL JADE sugar. Stir in gelatin mixture. Gently simmer until dissolved. Pour into a container. Set aside to cool. Cut into cubes.
3. Combine NESTLÉ All Purpose Cream and Nestle Carnation Condensada. Mix well.
4. Place gelatin at the bottom of a serving glass then add cream mixture and shaved ice on top. Serve immediately.

Buy Ingredients