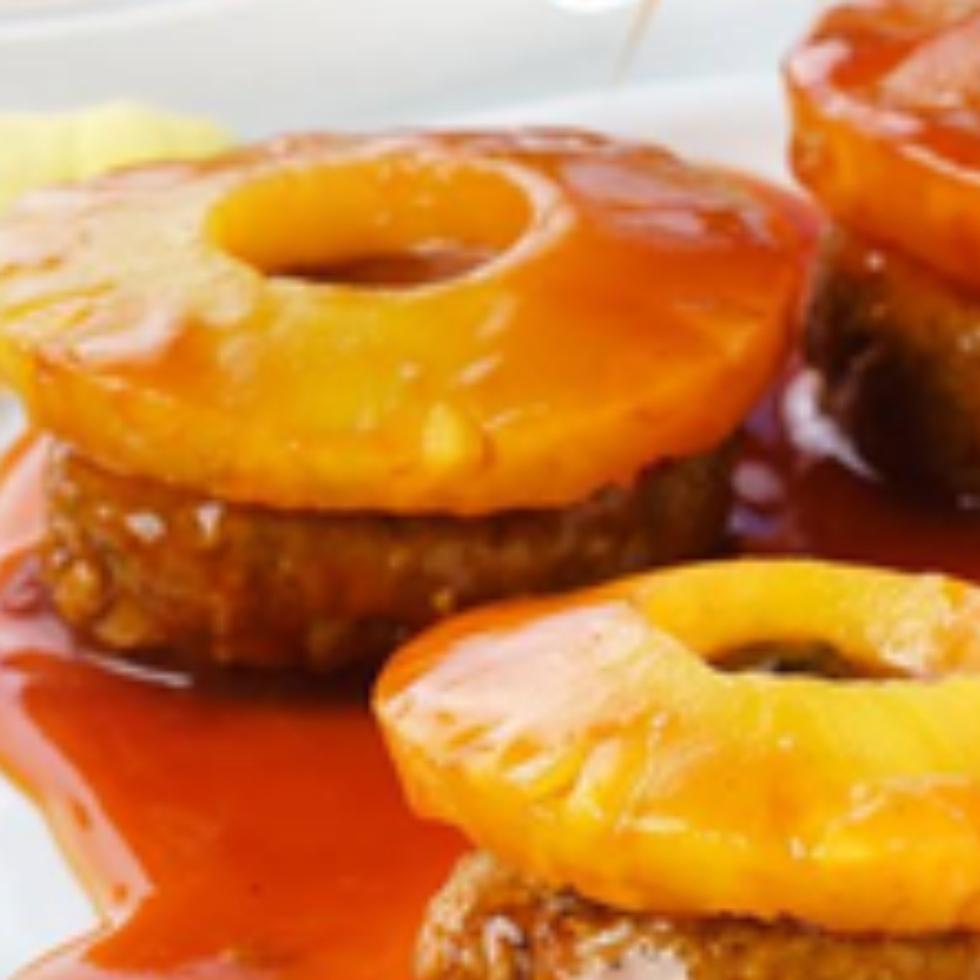 DEL MONTE HAWAIIAN BURGER STEAK
Recipe
Ingredients:
1 pouch Del Monte Filipino Style Tomato Sauce 200g
1 can Del Monte Pineapple Sliced Flat 227g, drain and reserved the syrup
1/2 cup Water
1 pc Knorr Beef Cube 10g
1/2 tsp Equal refined white sugar 1/4kl
1/2 cup PG Fresh Onion red, chopped
1 1/2 tsp Pure Basics Iodized Salt 500g
1/2 tsp Pure Basics Black Pepper powder 30g
300g Mrs. Garcia's Ground Beef
2 tsp Lea & Perrins Worcestershire Sauce 290ml
1 pc Equal Fresh Egg M6s (Norstar)
1/2 cup Good Life Bread Crumbs 230g

Preparation:
1. To make the burger patty: In a mixing bowl, combine Mrs. Garcia's ground beef, Good Life bread crumbs, Lea & Perrins worcestershire sauce, PG Fresh onion red, Pure Basics salt & pepper, Equal Fresh egg and mix well.
2. Make individual 2" patty and pan fry then set aside.
3. In the same pan, add Del Monte Filipino Style Tomato Sauce 200g, water, Knorr beef cube and Del Monte reserved pineapple syrup. Simmer until thick.
4. Then, add the burger patties and simmer for 2 minutes.
5. Put the Del Monte Sliced Pineapple and serve immediately.

Buy Ingredients