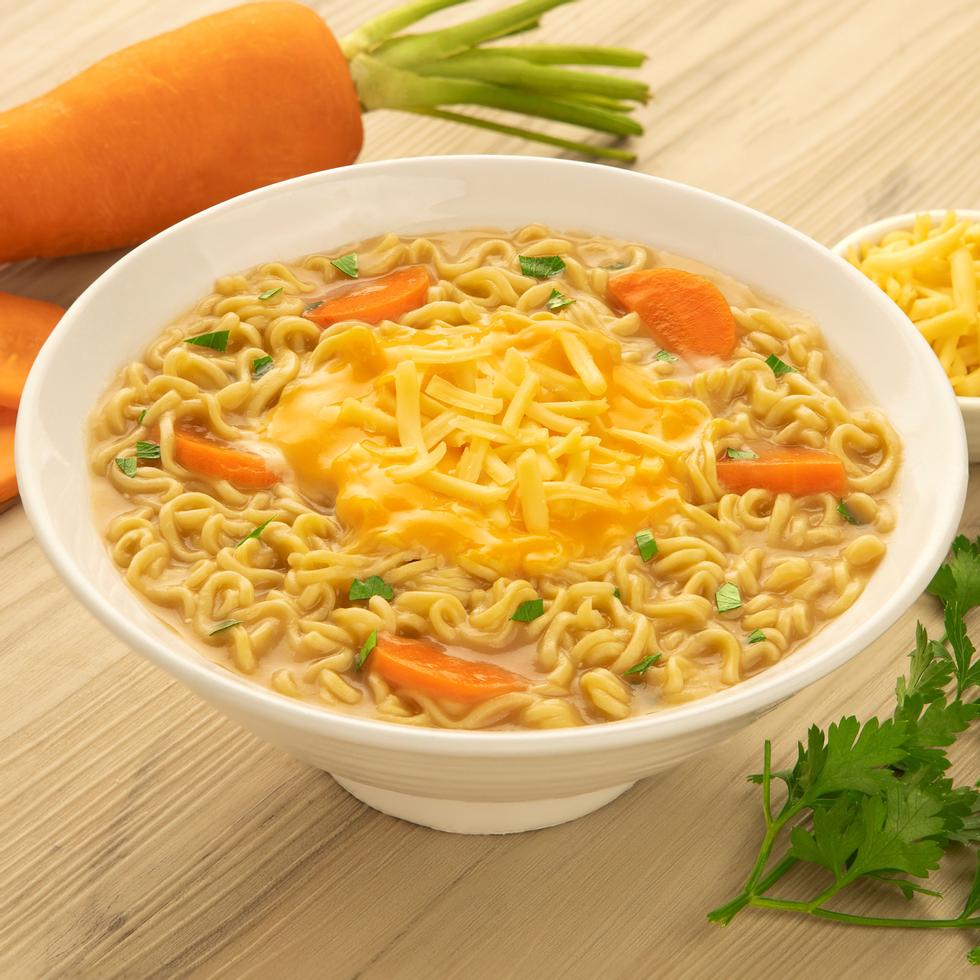 LUCKY ME! CHEESY BEEF NOODLE SOUP
Serving Size
Single serving
Recipe
Ingredients:
1 pack LUCKY ME! INSTANT MAMI BEEF NA BEEF 55G
2 cups AQUALIFE PURIFIED WATER 1L
1/2 cup PG FRESH CARROTS, sliced
2 tablespoons EDEN FILLED CHEESE 160G, grated
1 tablespoon CHEEZ WHIZ PLAIN 115G/110G (EASY SQUEEZE)

Preparation:
1. Cook Lucky Me! Beef na Beef according to package directions together with Eden grated cheese, Cheez Whiz Plain spread and carrots.
2. Stir to mix and ensure cheese has melted & dissolved in the soup.
3. Remove from heat.
4. Serve hot and enjoy.

Buy Ingredients