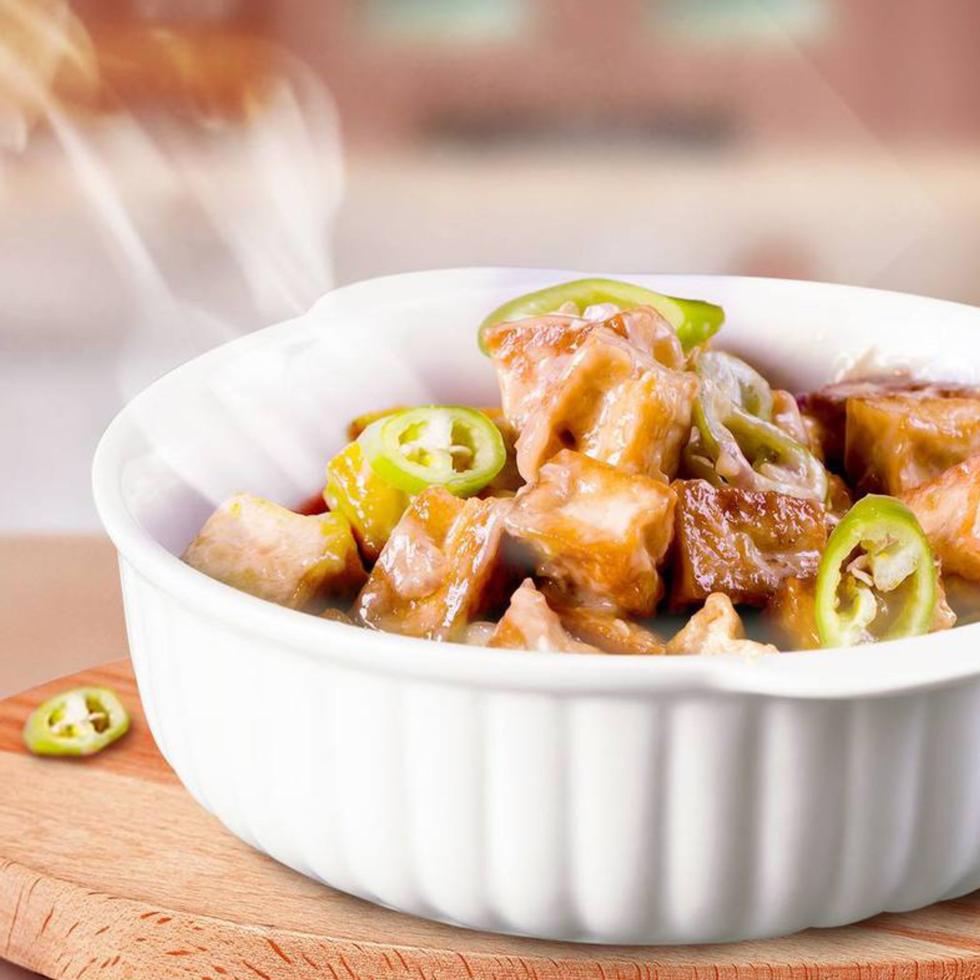 LADY'S CHOICE CRISPY TOFU SISIG
Recipe
Ingredients:
3 tbsp Jolly Heart Mate Canola Oil 1L
½ kg Kem Kang Firm tofu 250g, cut into ½ inch cubes
1 pc PG Fresh Red onion, chopped
3 cloves PG Fresh Garlic, chopped
1 pc PG Fresh Siling labuyo, sliced
2 pcs PG Fresh Siling Pangsigang, sliced
2 pcs PG Fresh Calamansi 1/4 kl, sliced into halves
1/3 cup Lady's Choice Mayonnaise 470ml Doy
To taste Knorr Liquid Seasoning 250ml

Preparation:
1. Fill pan with Jolly Heart Mate Canola cooking oil. Place it into high heat and when small bubbles appear, deep fry the Kem Kang tofu cubes until brown and crisp.
2. In a separate pan, sauté PG onion and PG garlic in oil over medium heat then add the fried tofu and PG Fresh chilies.
3. Add Knorr Liquid Seasoning to taste. Turn off the heat and add Lady's Choice Mayonnaise and mix well.
4. Serve with PG Calamansi and egg (optional).

Buy Ingredients