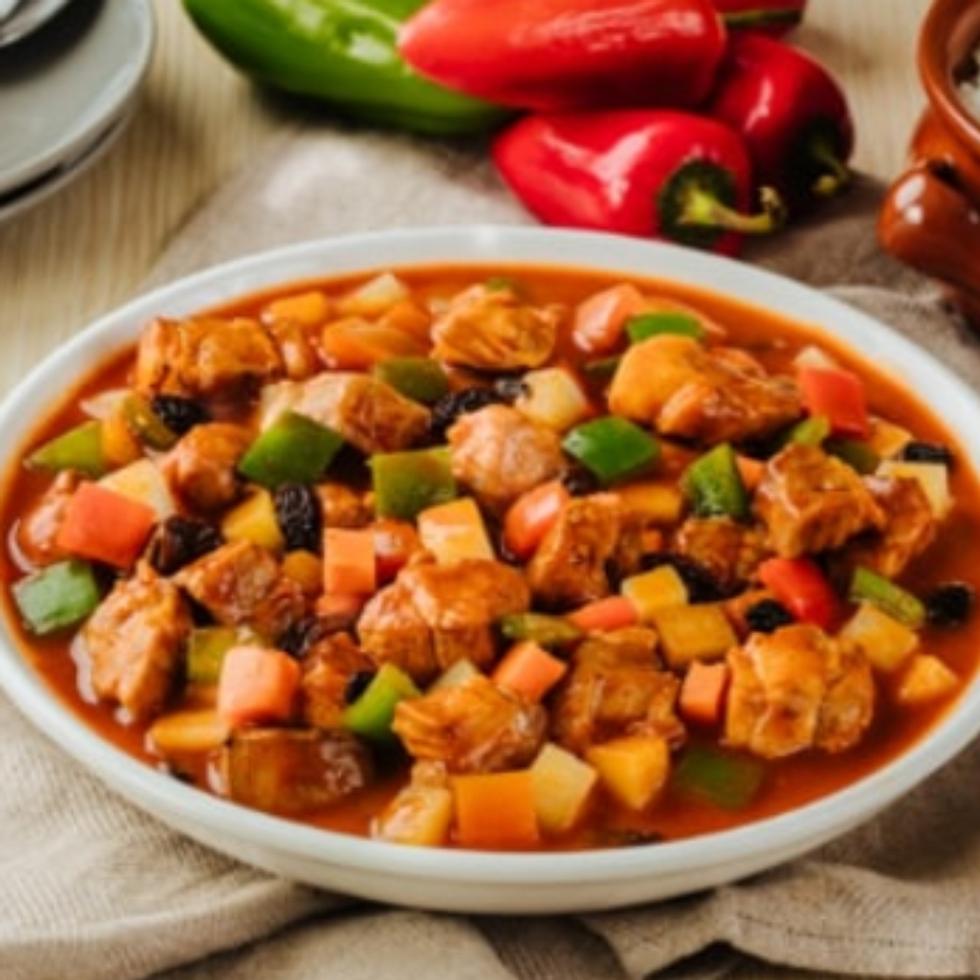 Recipe
Ingredients:
2 pcs Knorr Pork Cubes 10g
6 cloves PG Fresh Garlic, minced
250g Mrs. Garcia's Pork Kasim, cut into small cubes
1½ cup Water
1 tsp Royal Jade Washed Sugar 1kg
¼ cup Jolly Heart Mate Canola Oil 1L
250g Mrs. Garcia's Pork Liempo, cut into small cubes
250g Monterey Pork Liver, cut into small cubes
4pcs PG Fresh Tomatoes, cubed
2 tbsp Pure Basics California Raisins 200g
1 pc BMI Medium-sized carrot, cut in cubes
1 pc PG Fresh Onion white, minced
1 Pouch Del Monte Filipino Style Tomato Sauce 250g
1 cup PG Fresh Red Bell Pepper, cubed
1 cup PG Fresh Green bell Pepper, cubed

Preparation:
1. In a pan, put Jolly Heart Mate Canola oil in medium heat and sauté PG onion & garlic until lightly browned.
2. Add Mrs. Garcia's Pork Kasim and Liempo then fry until slightly brown in color before adding the Monterey liver. Cook for 2 minutes.
3. Add Knorr Pork Cubes and stir to dissolve completely then put the Del Monte tomato sauce, water, Royal Jade sugar, and season with black pepper (optional). Mix well.
4. Put PPC Carrots & PG Tomatoes in the pan and continue to cook over low heat until tender and the sauce has thickened.
5. Add Pure Basics raisins and PG red & green bell peppers, cook for 2 minutes.

Buy Ingredients