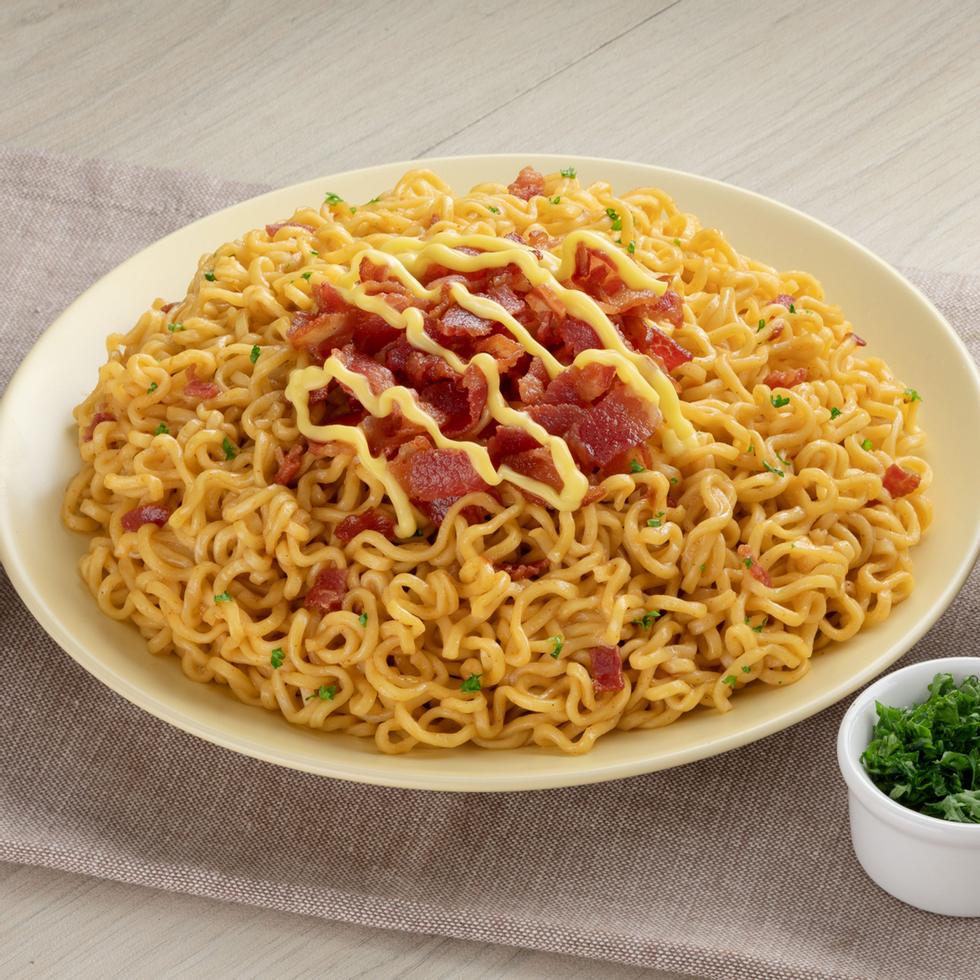 LUCKY ME! CHEESY BACON PANCIT CANTON
Preparation Time
5-10 mins
Recipe
Ingredients:
1 pouch CHEEZ WHIZ EASY SQUEEZE 62G, for topping
1 Pack LUCKY ME! PANCIT CANTON HOT CHILI 75G
1 Pack PUREFOODS HONEYCURED BACON CLASSIC ROLL 250G

Preparation:
1. Cook Lucky Me! Pancit Canton noodles as per packaging direction.
2. In a pan, saute Purefoods bacon until cooked and crispy then mix in the noodles.
3. Transfer to a serving plate then put Cheez Whiz cheese on top.
4. Top with more crispy bacon.

Buy Ingredients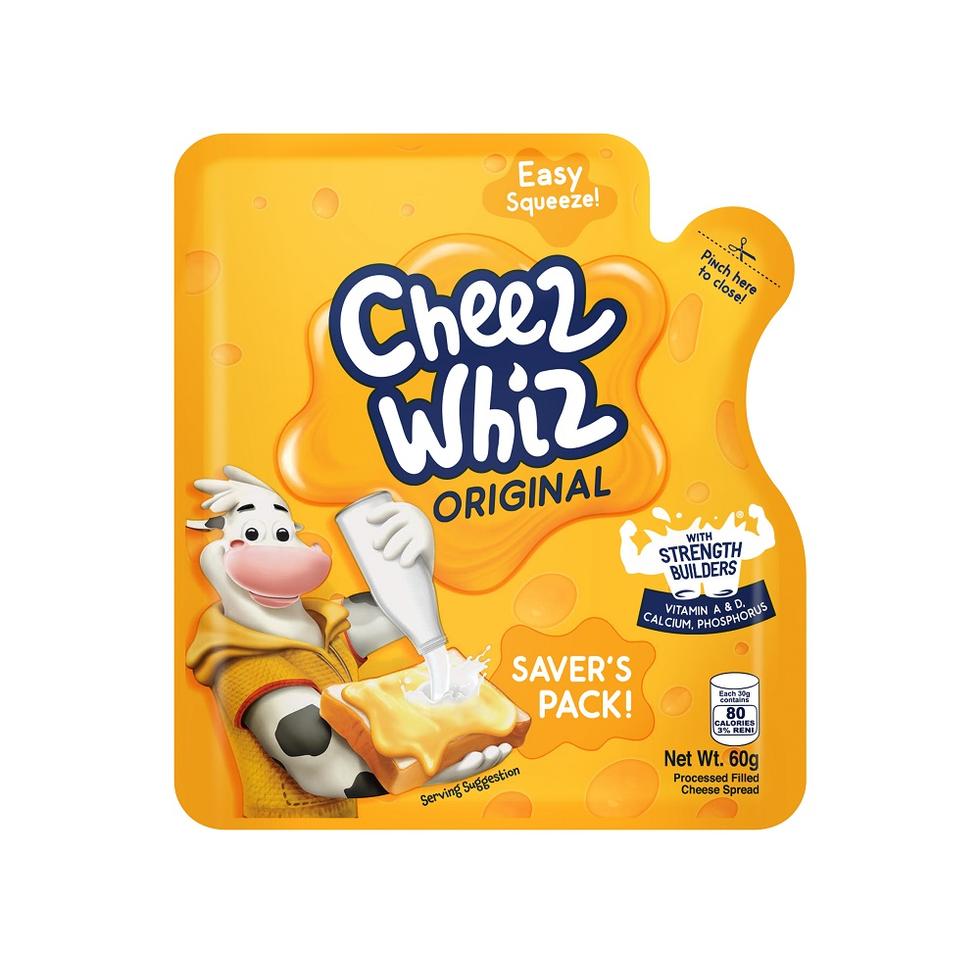 ₱ 26.30