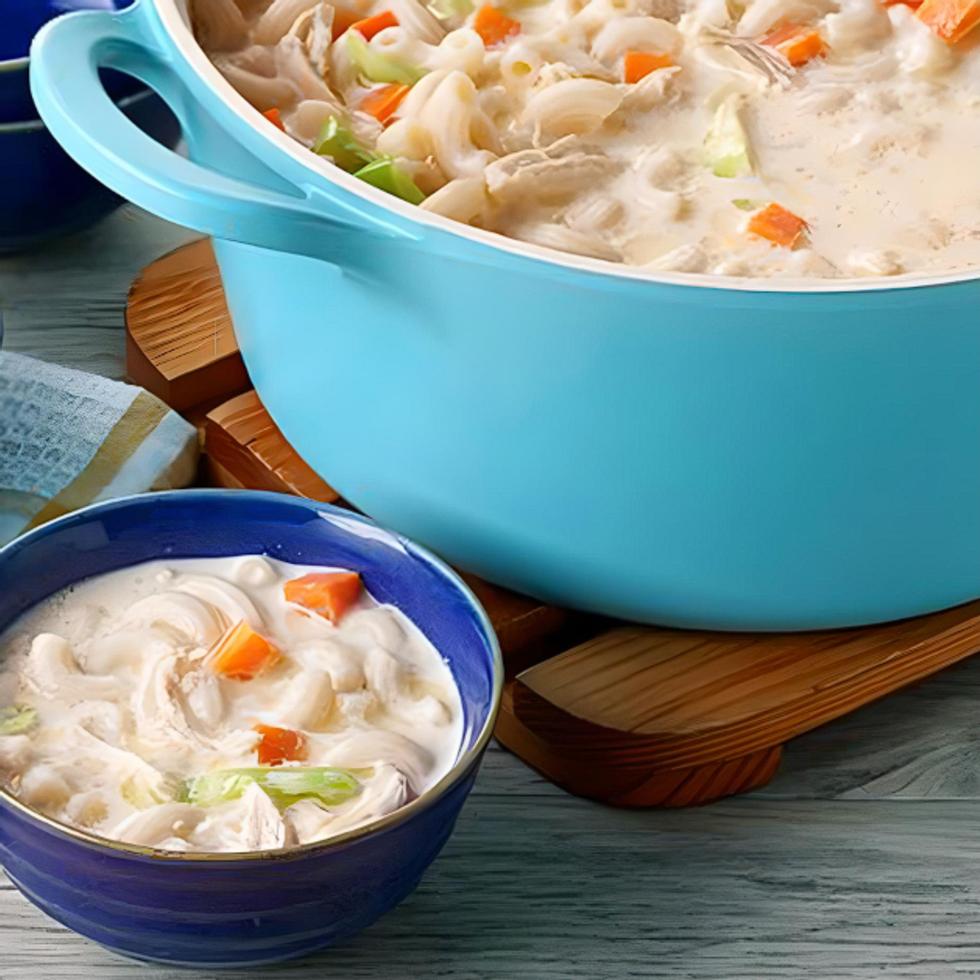 MAGGI CREAMY CHICKEN MACARONI SOUP
Recipe
Ingredients:
2 pieces MAGNOLIA Chicken Breast (Boneless)
8 cups Water
2 tablespoons LI FRAISWELL Vegetable Oil 250ml
1 piece PG Fresh white onion, minced
1 cup AMIGO Segurado Macaroni 400g or Spaghetti
4 sachets MAGGI MAGIC SARAP 8GX16S
2 cups PG Fresh Cabbage, shredded
1 pack NESTLE ALL PURPOSE CREAM 250ML
1 cup PPC Carrots regular, cubed
1/2 pack PURE BASICS Fried Garlic 30g, minced

Preparation:
1. Simmer MAGNOLIA chicken breast in water until tender. Reserve broth, shred chicken meat and set aside.
2. In a pot, put LI FRAISWELL oil then saute PURE BASICS garlic and PG onion. Pour reserved broth and simmer. Add AMIGO macaroni or spaghetti, PPC carrots and simmer for 10 minutes.
3. Season with MAGGI Magic Sarap. Temper NESTLÉ All-Purpose Cream and pour back to the soup. Stir in PG cabbage & chicken meat. Transfer into a serving bowl and serve immediately.

Buy Ingredients