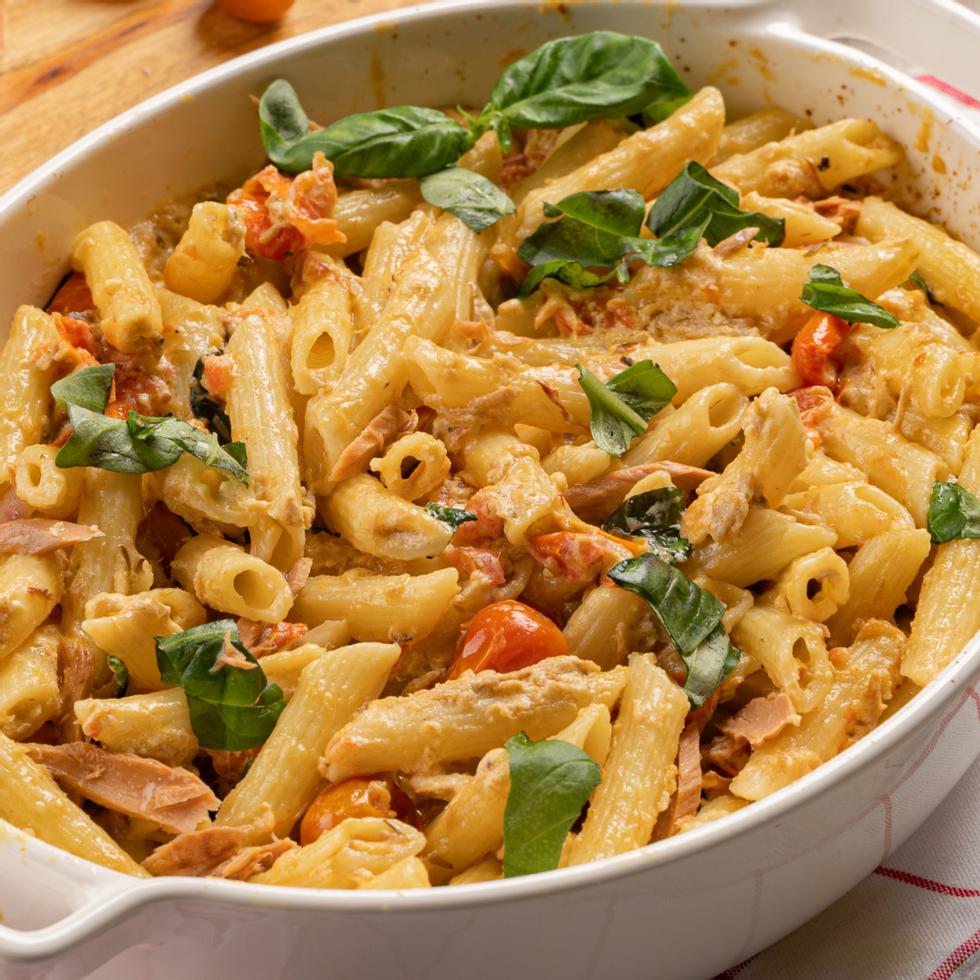 CENTURY BAKED TUNA AND FETA CHEESE PASTA
Recipe
Ingredients:
1 pc PG red onion, cut into quarter size
4 cloves PG FRESH GARLIC WHOLE
1/2 cup LI NATUREL PURE OLIVE OIL 250ML
1 tsp MCCORMICK THYME LEAVES 14G, optional
1 pc PG Lemon, zest only
1/2 cup GF fresh basil, chiffonade cut
1/2 tsp PURE BASICS Black Pepper Powder 30G, to taste
1 1/2 cup PG cherry tomato
1 can Century Tuna Flakes In Oil, (drained) 180g
1 box DANES CHEESE BLOCK 180G/165G
1 pack ROYAL PREMIUM PENNE RIGATE 500G
1/2 tsp PURE BASICS IODIZED SALT 500G

Preparation:
1. Pre-heat the oven to 300 degrees Fahrenheit. In a large ovenproof pan or medium baking dish, combine PG cherry tomatoes, red onion, garlic, McCormick thyme leaves and LI Naturel Pure olive oil. Season with salt & pepper and toss to combine.
2. Place Danes cheese into the center of the tomato mixture and arrange Century tuna flakes in oil around it. Drizzle with more olive oil over tomatoes and tuna. Bake for 40 to 45 minutes, until tomatoes are bursting and the cheese is golden on top.
3. In a large pot of salted boiling water, cook Royal Premium Penne Rigate Pasta according to package instructions and reserve 1/2 cup pasta water before draining.
4. Smash tomatoes and cheese, mix until well combined and make a creamy mixture. Add cooked pasta, reserved pasta water, PG lemon zest and half of the basil into the pan then stir until completely combined. Garnish with more thyme & basil before serving.

Buy Ingredients