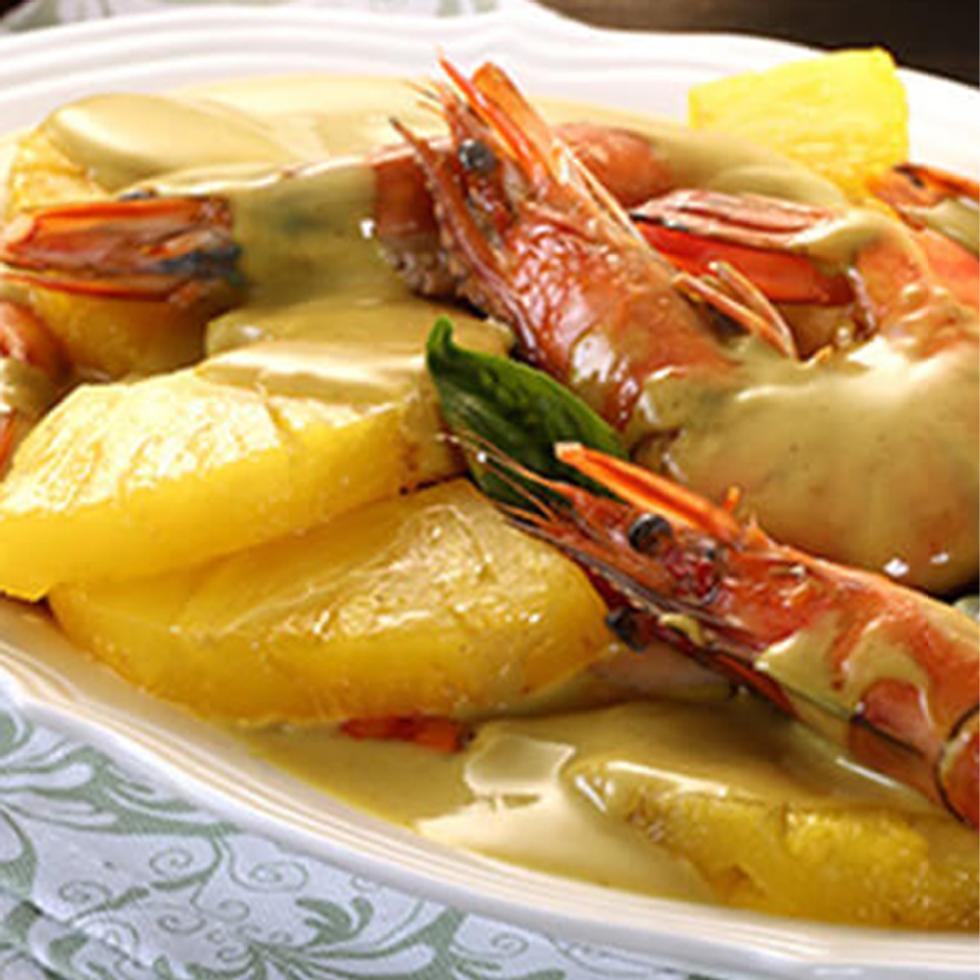 DEL MONTE PINEAPPLE PRAWN CURRY
Recipe
Ingredients:
1 cup Water
2 tbsp PG Fresh Garlic, minced
1 kg JVT Hipon medium
1 can DEL MONTE Pineapple sliced 227g , drained & sliced into half
2 tbsp LI Tropical Palm Oil 250ml
2 packs DEL MONTE Qucik N Easy Curry mix 40g, dissolved in water
1 kg NDA Hipon medium
1/2 tsp McCORMICK Basil leaves whole 9g
1/2 cup PG Fresh Onion native red, chopped
1 kg BJ Hipon medium
2 tbsp LORINS Genuine Patis 150ml
2 tbsp PG Fresh Ginger, sliced
1 kg BJ Hipon Large
1 kg ETC Hipom medium
3 cups LI SUREE Coconut Cream 400ml

Preparation:
1. In a pan, put LI TROPICAL Palm oil in medium heat then sauté the PG garlic, ginger, and onion until aromatic.
2. Add the prawns and cook until they turn pinkish-orange.
3. Add the LORINS patis and DEL MONTE Quick n Easy Curry mix dissolved in water.
4. Allow to boil then add LI SUREE Coconut cream. Simmer then add the drained DEL MONTE sliced pineapple. Garnish with McCORMICK Basil.

Buy Ingredients