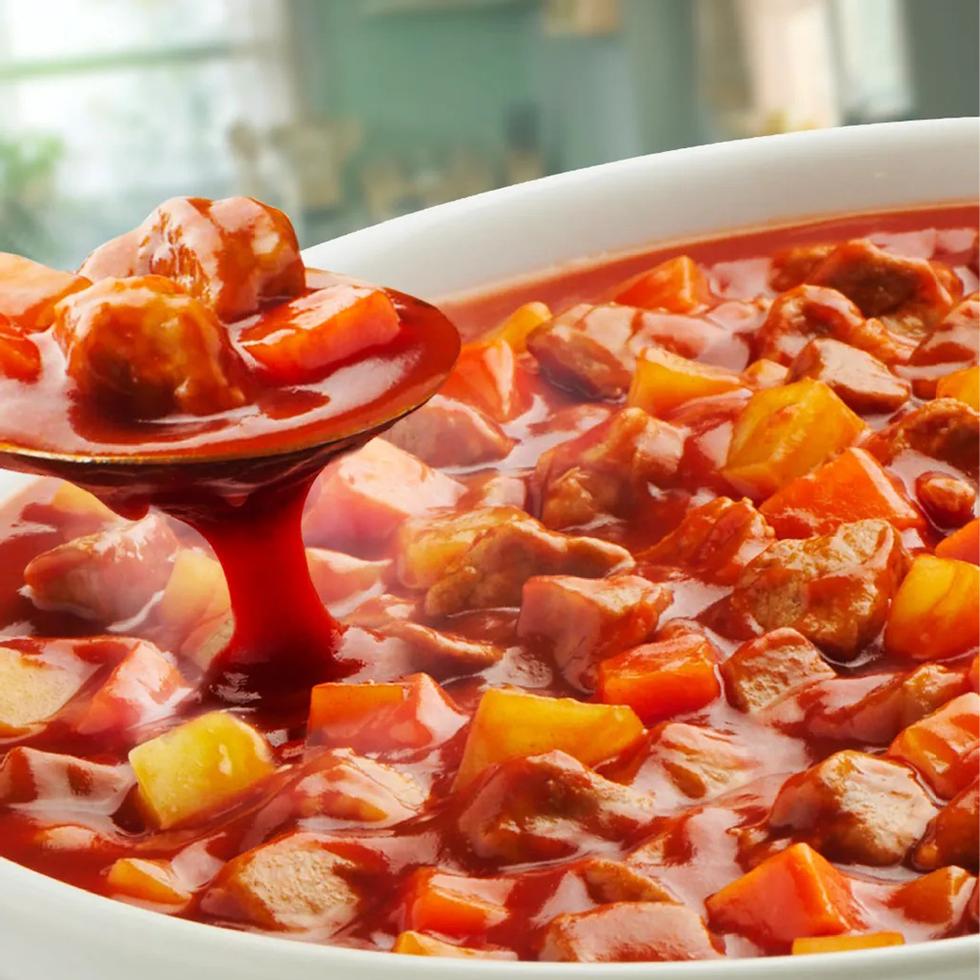 DEL MONTE EVERYDAY MENUDO
Recipe
Ingredients:
2 Tbsp LI FRAISWELL Veg oil 250ml
1 1/2 Tbsp PG Fresh garlic, crushed
2 Tbsp PG Fresh onion red, sliced
200g V CUTS pork kasim, cut into cubes
1 pc PURE BASICS bay leaf / laurel leaf 10g
1/2 cup PG Fresh potato regular, cut into cubes
1/8 tsp PURE BASICS black pepper cracked 100g
1/2 cup PG Fresh carrots regular, cut into cubes
1/2 cup water
1/2 tsp PURE BASICS iodized salt 500g
1 pouch DEL MONTE Original Style Tomato Sauce 200g

Preparation:
1. In a pot, put LI FRAISWELL oil then sauté PG garlic, onion and V CUTS pork for 3 minutes.
2. Add water, PURE BASICS laurel leaf, salt and pepper. Bring to a boil then simmer over medium heat for 20-30 minutes.
3. Add PG Fresh Potato, Carrot and Del Monte Original Tomato Sauce 200g. Simmer for 20 minutes or until vegetables are tender.

Buy Ingredients