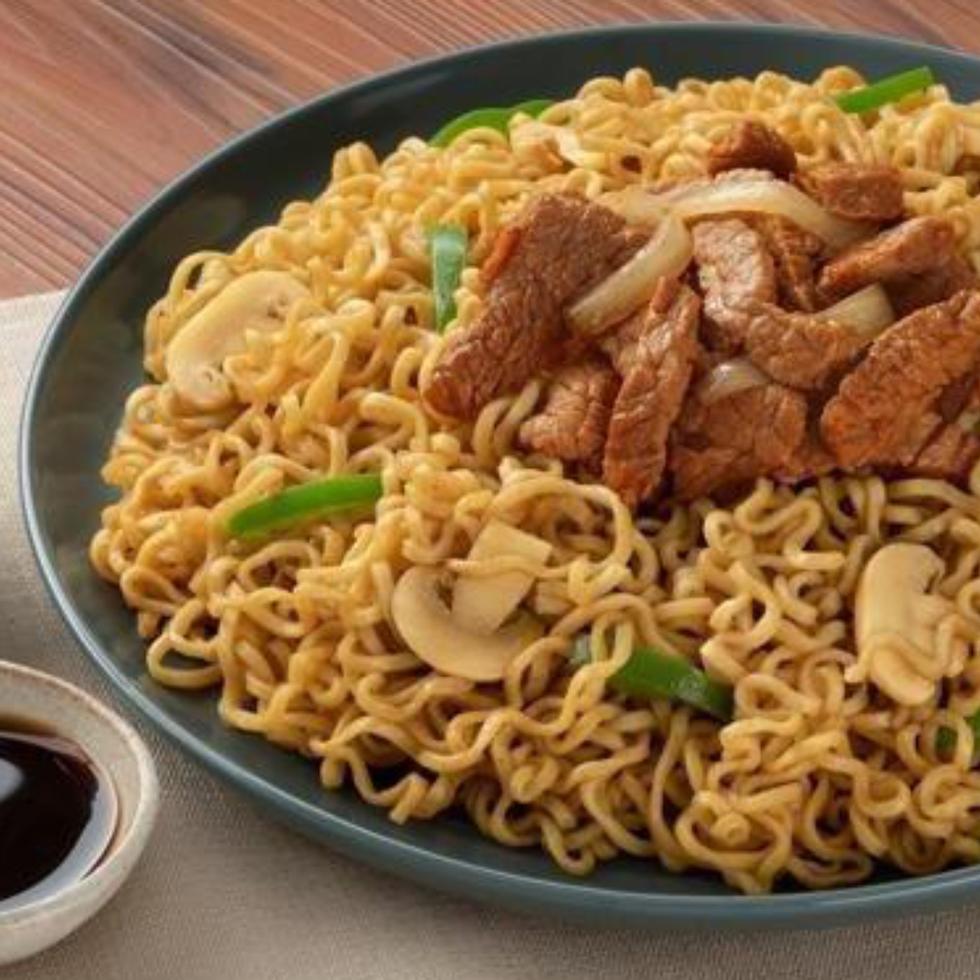 LUCKY ME! SIZZLING BEEF PANCIT CANTON
Serving Size
2 - 3 persons
Recipe
Ingredients:
1/2 cup MRS.GARCIA'S Beef sirloin 1/4Kg, sliced
4 pcs LI HOSEN Whole mushrooms 425g, sliced
Pinch PURE BASICS Iodized Salt 500g
1 tbsp UFC Golden Fiesta Palm oil pouch 250ml
1 tbsp PG Fresh Bell peppers, sliced
Pinch PURE BASICS Black Pepper powder 100g
Pinch EQUAL Refined Sugar 1/4Kg
1 pack LUCKY ME! Pancit Canton Extra Hot Chili
1 tsp DATU PUTI Soy sauce 200ml
Pinch PURE BASICS Paprika powder 30g

Preparation:
1. Season MRS. GARCIA'S beef sirloin with DATU PUTI soy sauce, PURE BASICS paprika, EQUAL sugar, PURE BASICS salt & pepper then set aside.
2. Boil LUCKY ME! Pancit Canton noodles according to package direction and set aside.
3. In a pan, heat UFC Golden Fiesta oil then saute PG Fresh Bell peppers and LI HOSEN mushrooms.
4. Add in marinated beef and cook until it changes in color.
5. Add in cooked noodles and pocket seasoning. Add salt & pepper to taste.

Buy Ingredients