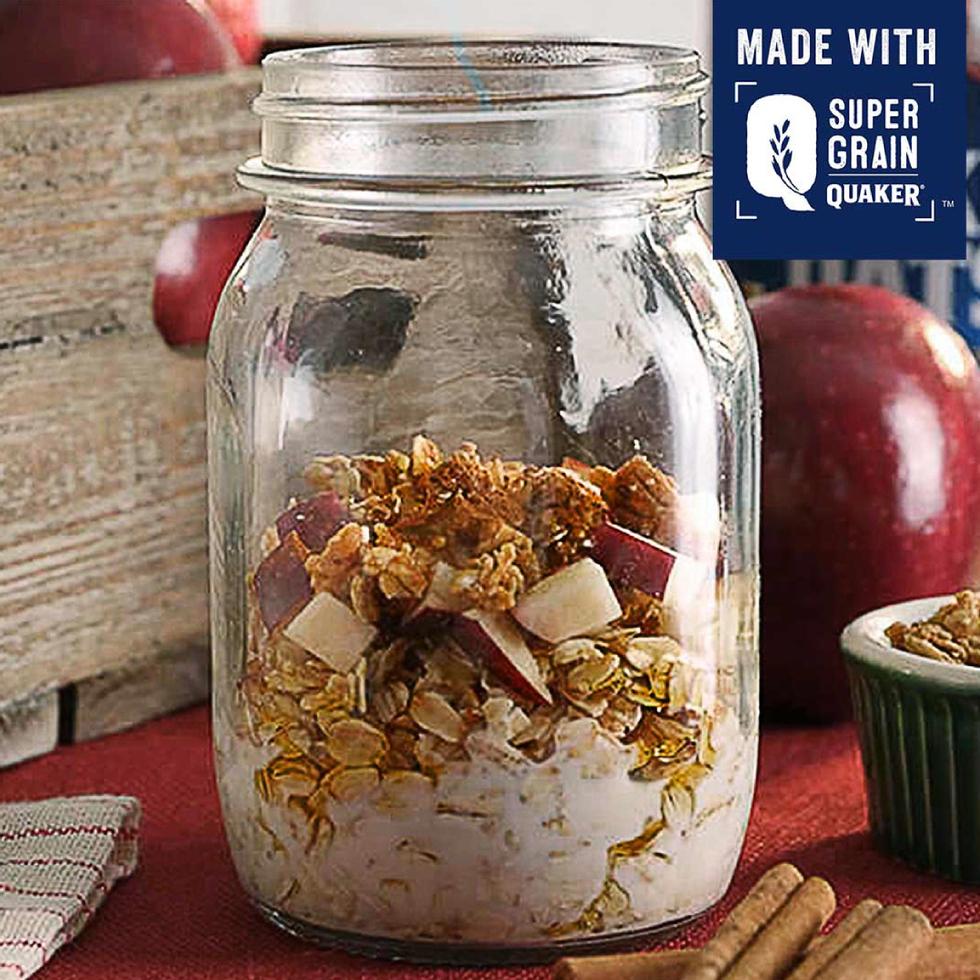 QUAKER APPLE CINNAMON CRUNCH OVERNIGHT OATS
Cooking Time
Overnight or Refrigerate for 8 hours
Serving Size
Single serving
Recipe
Ingredients:
1/2 CUP QUAKER ROLLED OATS 500G
1/2 CUP FRESH ONE WASHINGTON RED APPLE, Diced
1 TEASPOON LANGNESE GOLDEN CLEAR HONEY 250G
1 TABLESPOON FITNESSE GRANOLA HONEY OATS 300G (for topping)
1/2 CUP SELECTA FORT LOWFAT MILK 1L
1/8 TEASPOON MCCORMICK CINNAMON BOTTLE 30G

Preparation:
1. Put Quaker® Rolled Oats into a container and pour in Selecta Fortified Low Fat Milk then add in diced Fresh One Washington red apple.
2. Add Langnese Golden Clear Honey and McCormick Cinnamon.
3. Refrigerate overnight or atleast 8 hours.
4. After refrigerating for 8 hours, top with Fitnesse Granola Honey Oats.

Buy Ingredients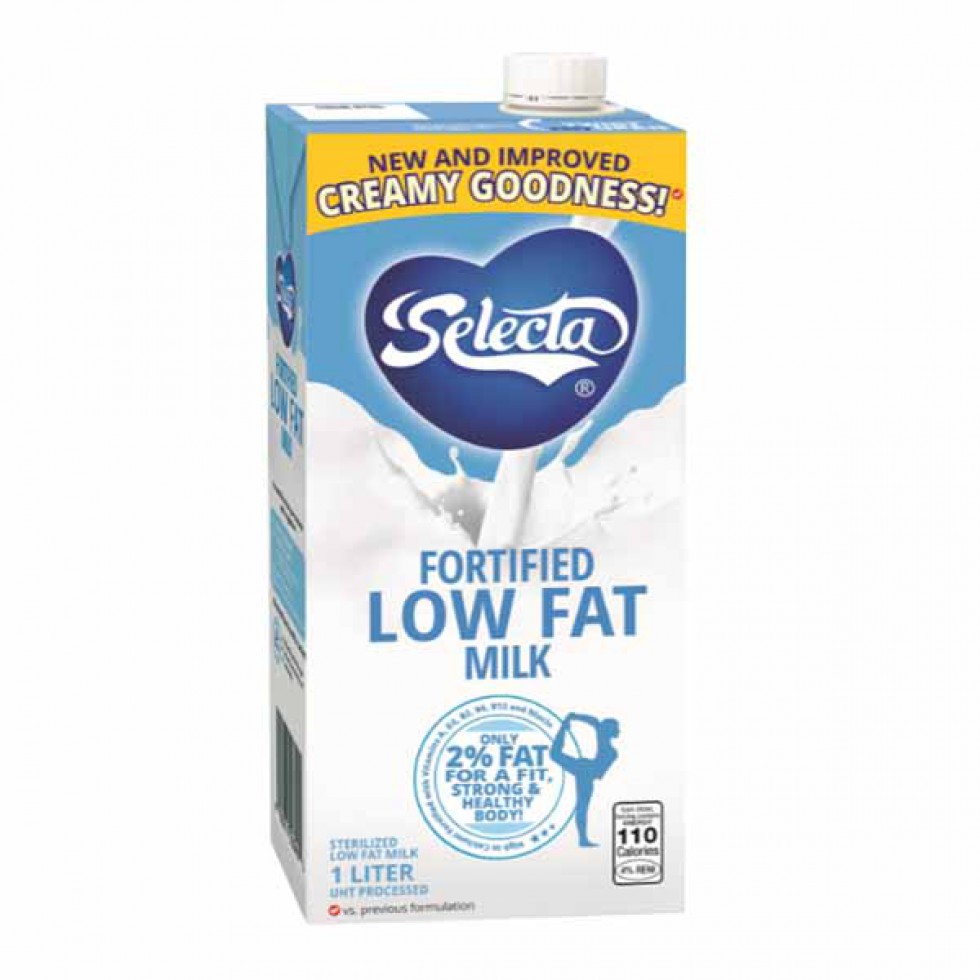 ₱ 88.45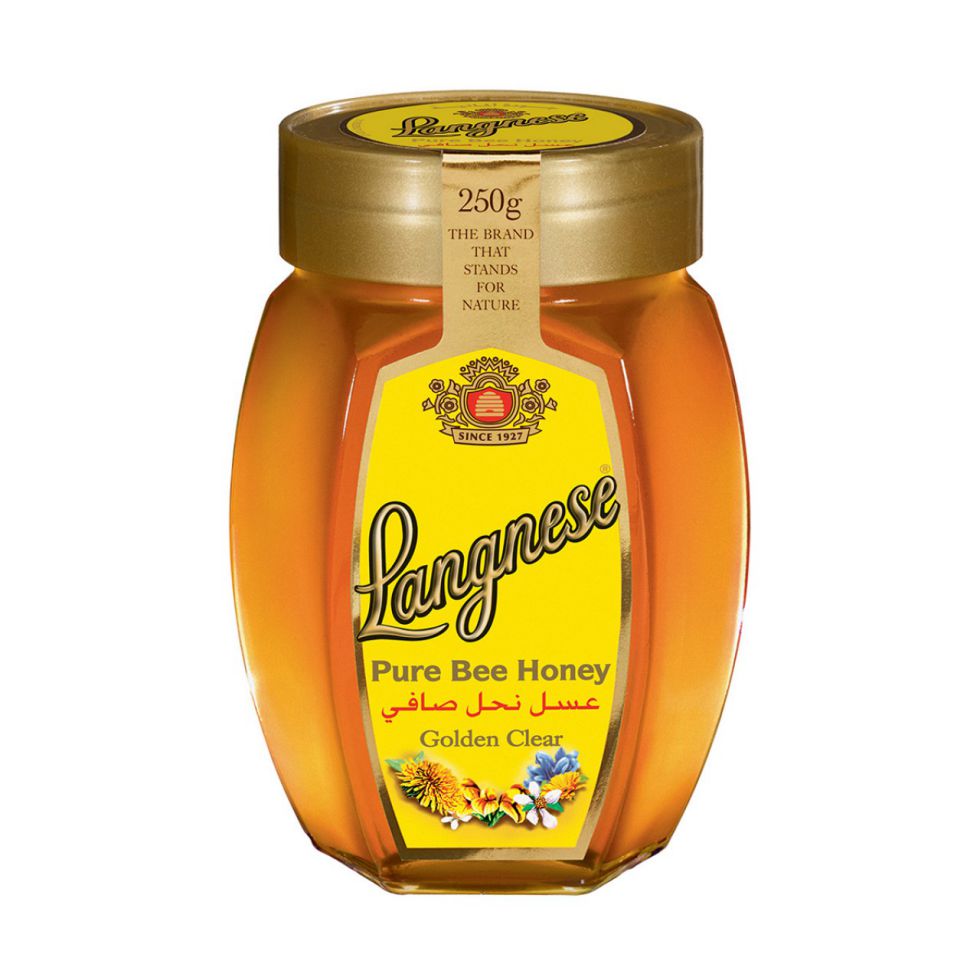 ₱ 254.00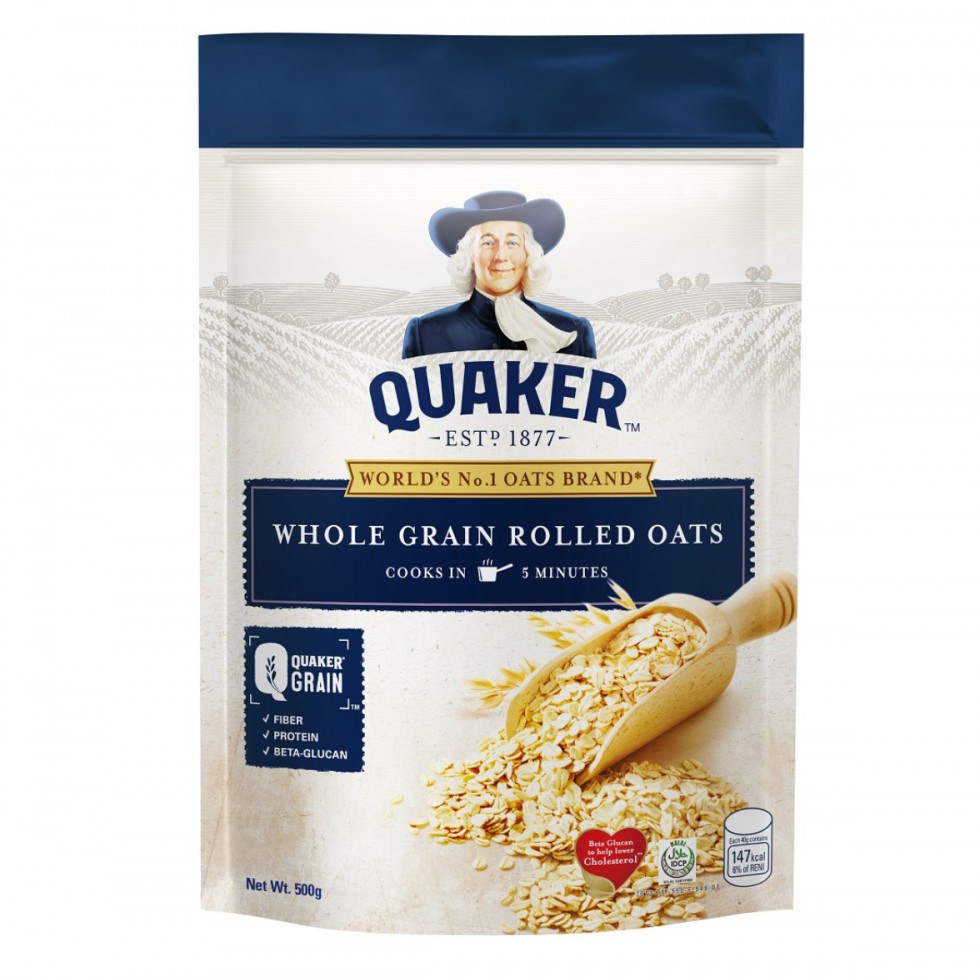 ₱ 109.60