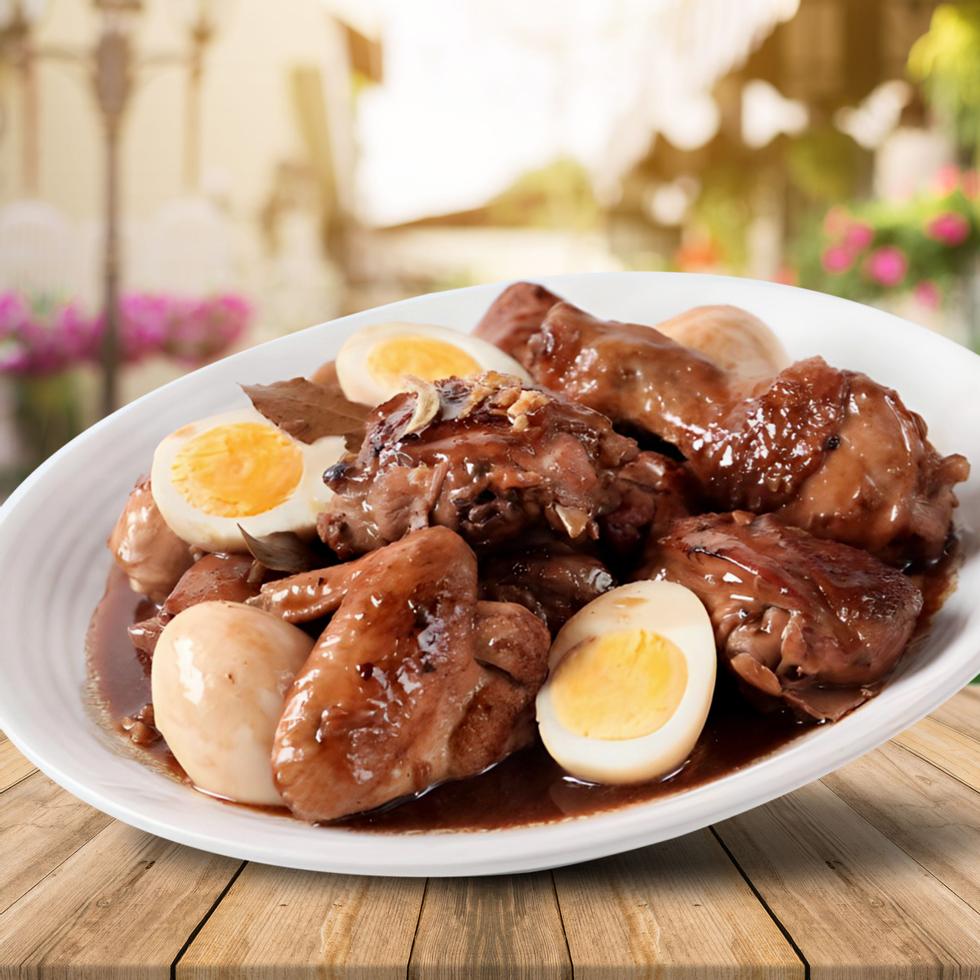 MAMA SITA'S CHICKEN ADOBO WITH EGG
Preparation Time
10-15 mins
Recipe
Ingredients:
500g MAGNOLIA Chicken breast, sliced
MAGNOLIA Chicken adobo cut
1 tbsp LI Fraiswell Veg oil 250ml
3 tbsp PG Fresh Garlic, crushed
3/4 cup Water
1 tbsp & 1 tsp SILVER SWAN cane vinegar 1L
1/4 tsp PURE BASICS Black Pepper powder 30g
4 pcs EQUAL Fresh eggs M6s (Norstar), hard boiled
PURE BASICS Fried garlic minced 30g, garnishing
1 pc PURE BASICS Laurel leaves 10g
1 pouch MAMA SITA'S Oyster Sauce 90g

Preparation:
1. Heat LI FRAISWELL oil in a pan or kawali. Saute PG garlic until golden brown. Add MAGNOLIA chicken pieces making sure each piece touches the pan and sear for 3-5 minutes per side.
2. Add MAMA SITA'S Oyster Sauce, PURE BASICS laurel leaf, SILVER SWAN cane vinegar, PURE BASICS black pepper and water. Simmer until chicken is cooked through and sauce is reduced. Taste if the flavor is according to your preference.
3. Peel and add in the hard boiled eggs to simmer along with chicken adobo for a couple of minutes. Serve with fried garlic on top.

Buy Ingredients