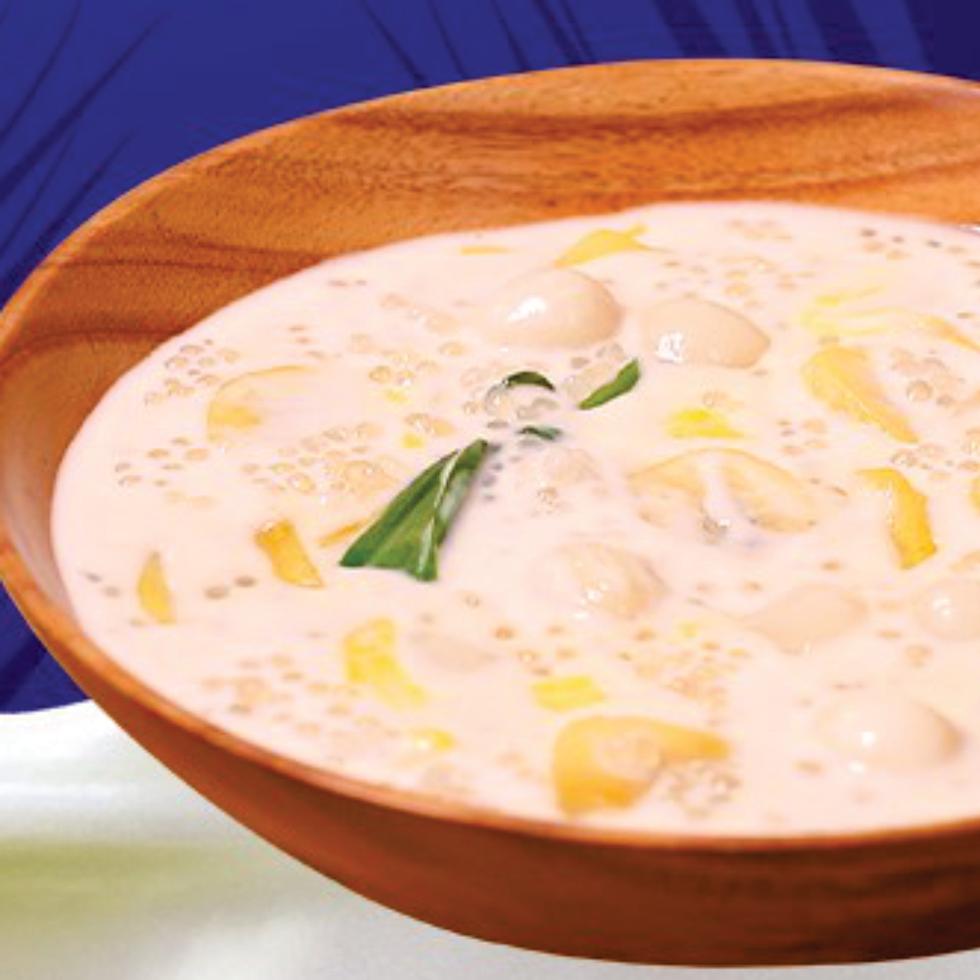 COCO MAMA GINATAANG BILO-BILO
Recipe
Ingredients:
1 Pack Coco Mama Fresh Gata 400ml
30 pcs Bilo-bilo (glutinous rice balls) 500g
1/4 cup Fresh One Langka or bottled sweetened langka
For Glutinous Rice Balls: 1 1/2 Cups Brookie Farms glutinous rice flour (giniling na malagkit) 500g and 1/2 Cup water or more if needed.
2pcs PG Fresh Pandan leaves
1/4 cup Equal Refined Sugar 1/4 KG
2 Small PG Fresh Banana Saba, sliced
1/4 cup SUNSHINE SMALL SAGO 250G, cooked (OPTIONAL)

Preparation:
1. In a medium-sized pot, pour in Coco Mama Fresh Gata. Tie PG Fresh pandan leaves and drop into the mixture. Add in Equal refined sugar and PG Fresh Banana Saba. Bring to a boil.
2. Drop in Bilo-bilo one by one. Bring to a boil. Continue cooking for 10-15 minutes or until Bilo-bilo starts to float.
3. Add Fresh One langka and cooked Sunshine sago. Continue to cook for 3 to 5 minutes.
4. To Make Bilo-bilo or rice balls: 1. Combine glutinous rice flour and 1/2 cup of water. Mix well. 2. Using the palm of your hands, form 1 teaspoon of dough into smooth balls. Cover and set aside until ready to cook.

Buy Ingredients