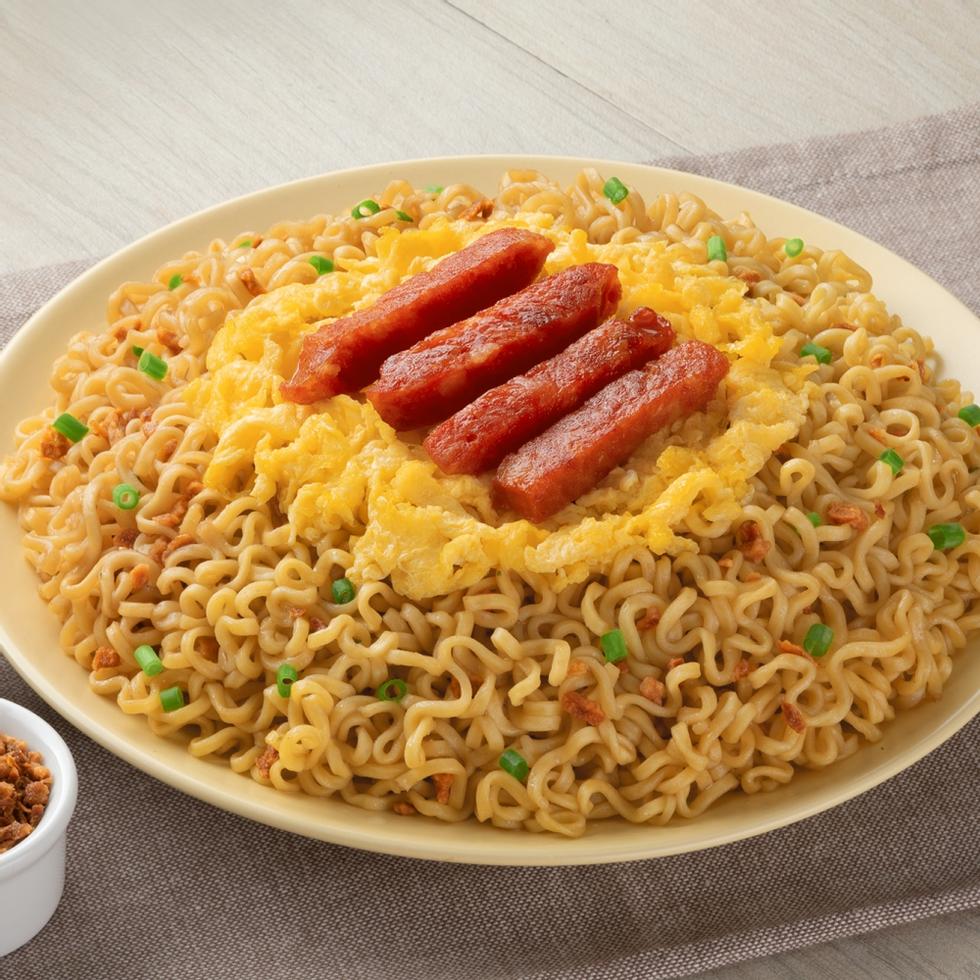 LUCKY ME! GARLIC LONGGANISA PANCIT CANTON
Recipe
Ingredients:
1 pack Lucky Me! Pancit Canton Kalamansi 60g/80g
2 pcs Rich Authentic Vigan longganisa 430g, cut into strips
2 cloves PG Fresh whole garlic, chopped
2 tsp PG Fresh Onion spring, chopped
1 pc Equal Fresh Eggs M6s (Norstar), scrambled

Preparation:
1. Cook Lucky Me! Pancit Canton noodles as per package direction. Set aside.
2. In a pan, sauté PG Garlic and sliced Rich authentic Vigan Longganisa until cooked.
3. Toss in the cooked Pancit Canton and season to taste if needed.
4. Top with scrambled egg, and chopped spring onion. Add toasted garlic (optional). Serve hot.

Buy Ingredients