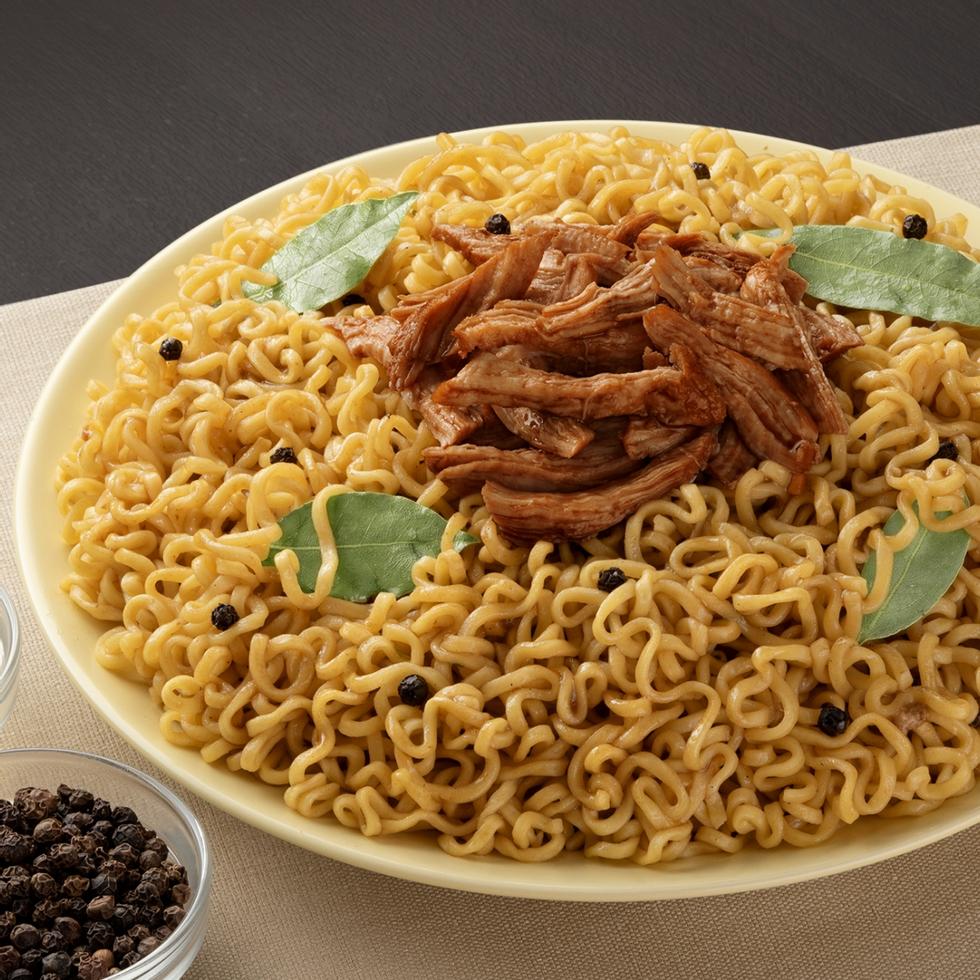 LUCKY ME! LEFT OVER ADOBO PANCIT CANTON
Preparation Time
5-10 mins
Recipe
Ingredients:
1 pack LUCKY ME! Pancit Canton Original 80g/60g
2 pc McCORMICK Bay leaves/laurel whole 5g
To taste SILVER SWAN Soy Sauce 200ml
To taste DATU PUTI Vinegar 200ml
1/2 cup Shredded leftover pork/chicken adobo
1/2 tsp PURE BASICS Black pepper powder 30g
2 tbsp UFC Golden Fiesta canola oil 1L
1/2 cup Water
1/2 tsp PURE BASICS Fried garlic 30g, minced

Preparation:
1. In a pan, put UFC Golden Fiesta oil and saute PURE BASICS fried garlic.
2. Add in shredded adobo.
3. Season with SILVER SWAN soy sauce, DATU PUTI vinegar, McCORMICK laurel and PURE BASICS black pepper.
4. Put water and simmer for 2 minutes. Add LUCKY ME! Pancit canton noodles and cook until dry.
5. Add in pancit canton seasoning packets and mix well.
6. Put in a serving plate with shredded adobo on top.

Buy Ingredients