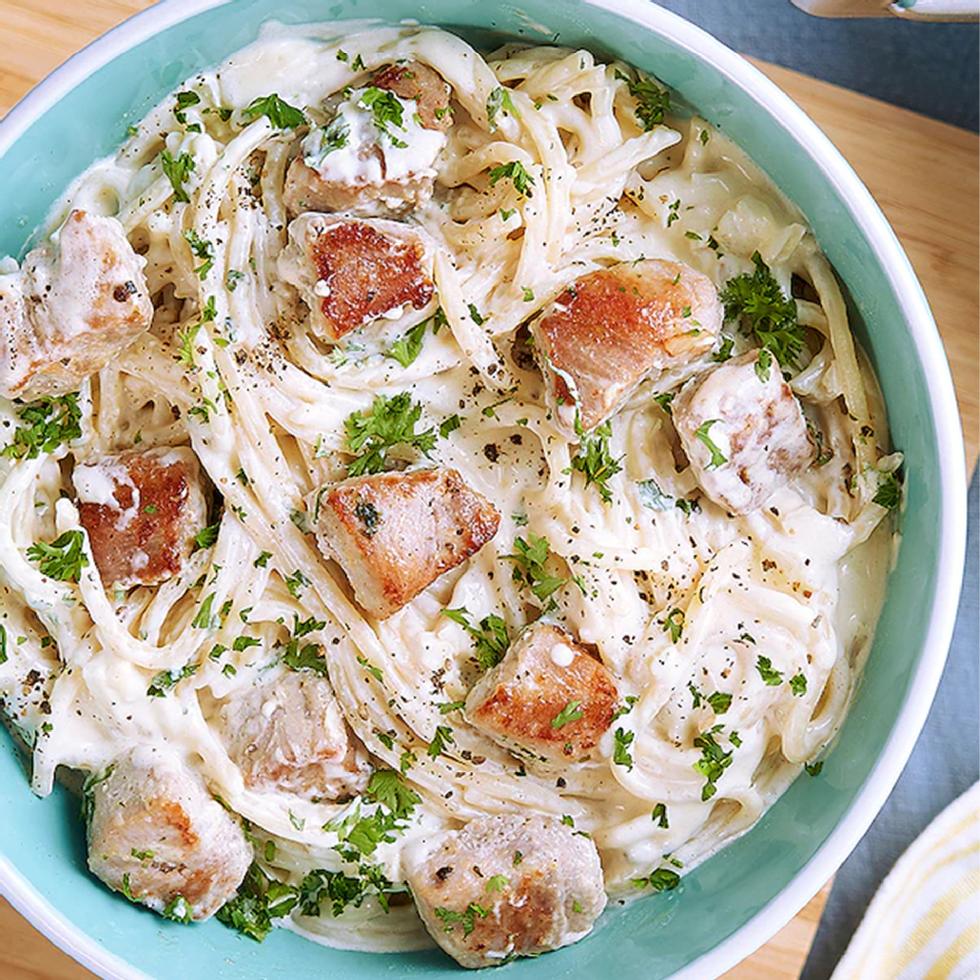 NESTLE CREAMY TUNA CARBONARA
Recipe
Ingredients:
1 Pack AMIGO SIGURADO Spaghetti 200g
1 can MEGA TUNA FLAKES Hot & spicy 180g, drained
1 1/2 sachets MAGGI MAGIC SARAP 8g
4 cloves PG Fresh garlic, minced
1 piece PG Fresh onion white, minced
1 pack NESTLE ALL PURPOSE CREAM 125ML
2 tablespoons EDEN Melt sarap 430g
1 teaspoon McCORMICK Parsley flakes 80g
2 tablespoons LI FRAISWELL Vegetable Oil Pet 250ml
1 cup Water (cold)
1/4 teaspoon PURE BASICS Black pepper powder 30g

Preparation:
1. In a casserole, cook AMIGO spaghetti in boiling water according to package directions.
2. Season MEGA tuna flakes with 1/2 sachet of MAGGI MAGIC SARAP. Saute in 1 tbsp of LI FRAISWELL oil for 1 minute. Remove and set aside.
3. Saute PG garlic, PG onion in the same pan with 1 tbsp of oil. Pour water and NESTLE ALL PURPOSE CREAM. Season with 1 sachet of MAGGI MAGIC SARAP and PURE BASICS black pepper. Stir in EDEN cheese until melted.
4. Drain pasta and toss into the sauce. Add tuna and cook for another 1 minute. Transfer on a serving plate, top with parsley and serve.

Buy Ingredients