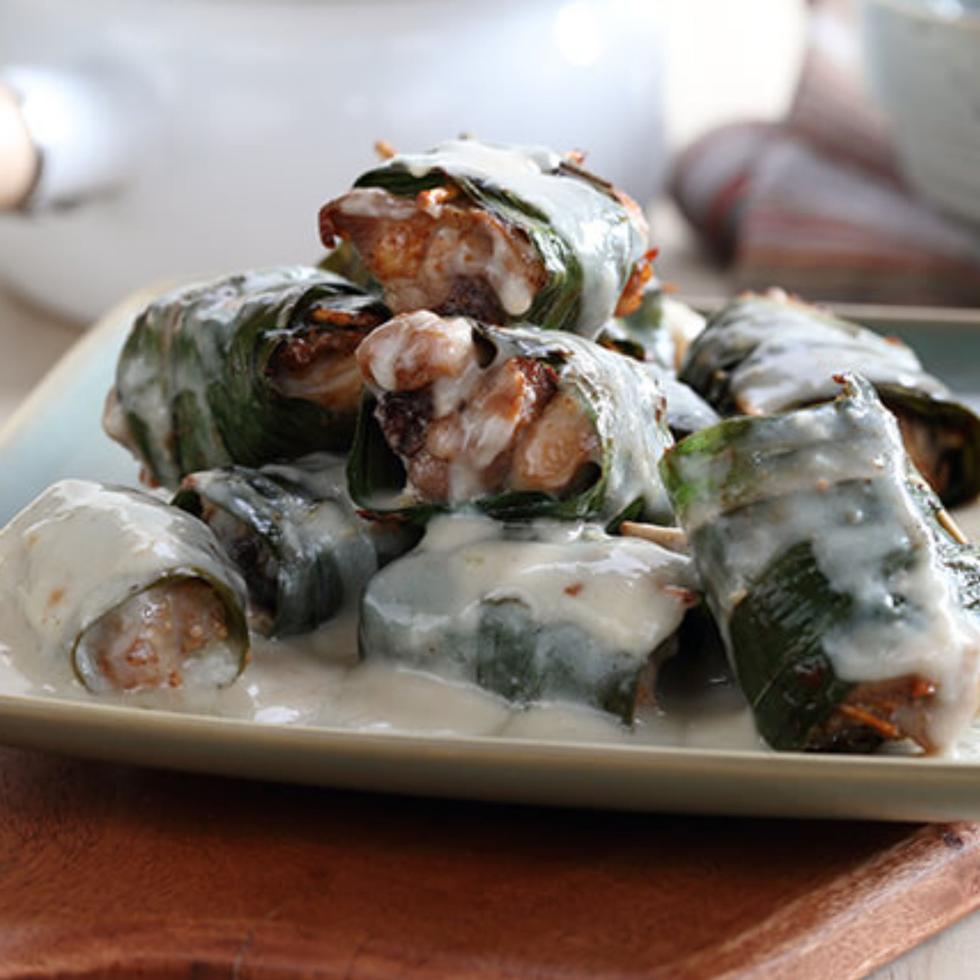 DEL MONTE PANDAN CHICKEN SA GATA
Recipe
Ingredients:
1 pack DEL MONTE Quick 'n Easy Gata Mix (40g), dissolved in 1/2 cup of water
750g MAGNOLIA Chicken thigh, cut up
1 tbsp PURE BASICS fried garlic 30g, minced
2 tsp PG Fresh ginger, minced
2 tbsp PG Fresh sili haba, sliced
24 pcs PG Fresh pandan leaves
1 tbsp LORINS patis 150ml
1/4 cup LI Tropical Palm oil bottle 250ml, for frying

Preparation:
1. Rub MAGNOLIA chicken pieces with PURE BASICS garlic, LORINS patis and PG ginger. Wrap pieces in PG Fresh Pandan leaves then set aside. Secure with toothpick if necessary.
2. In a pan, put LI Tropical palm oil and fry the wrapped chicken until the pandan starts to brown and gets crispy.
3. In a pot, combine fried chicken, dissolved DEL MONTE Quick 'n Easy Gata Mix and PG sili haba.
4. Cover and simmer for 15 minutes, stirring occasionally. Serve immediately.

Buy Ingredients