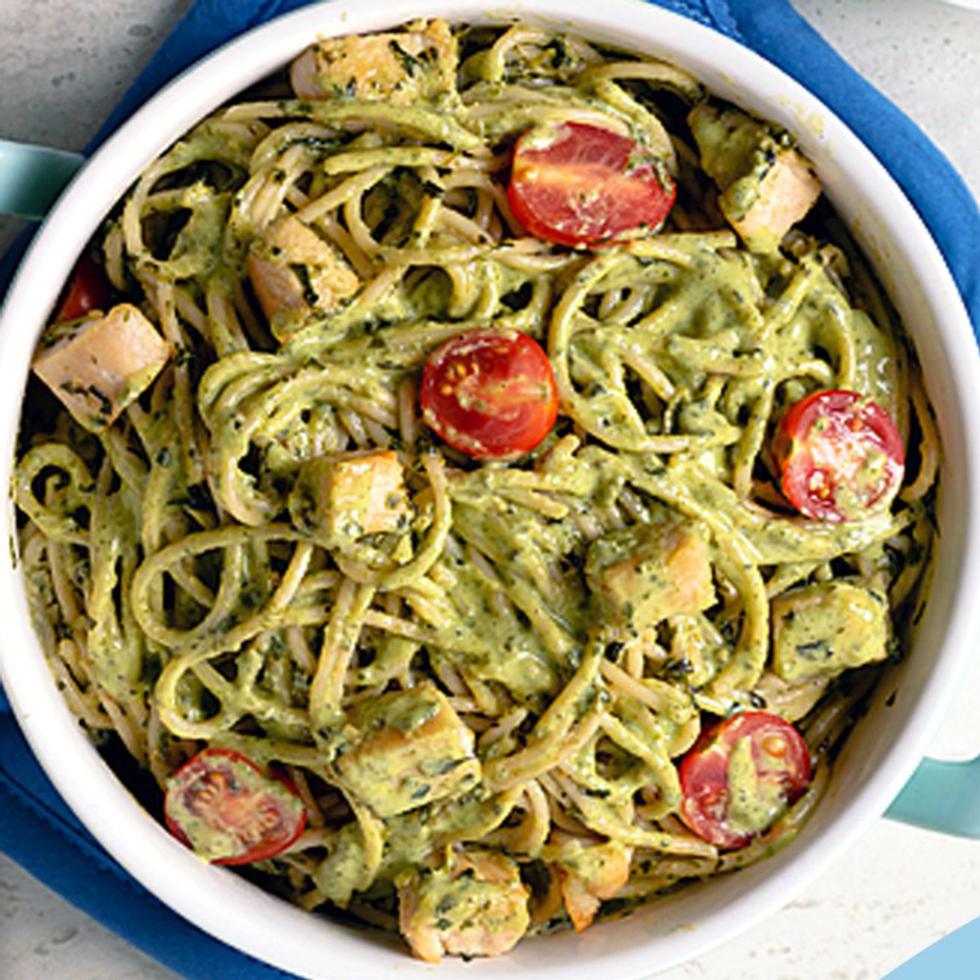 Serving Size
8-10 persons
Recipe
Ingredients:
1 cup McCormick Basil leaves whole 180g
2 sachets MAGGI Magic Sarap 8g
1/2 piece GF lemon baguio, juiced & zested
1/8 tsp PURE BASICS Iodized salt 500g
1 tsp EQUAL Refined sugar 1/4kg
1/4 kg MAGNOLIA chicken breast, sliced
1 cup PG Fresh tomato, halved
1 cup Water
1 pack NESTLE All Purpose Cream 250ml
1/4 tsp PURE BASICS black pepper powder 30g
3 tbsp MARCA PINA grated parmesan cheese 227g
1 pack IDEAL Gourmet spaghetti 500g
1 head PG Fresh garlic whole
1/4 cup & 2 tbsp LI Naturel pure olive oil 250ml
2 tbsp Toasted Cashew, chopped (Optional)

Preparation:
1. Heat PG garlic and LI Naturel olive oil (1/4 cup) in a small pot until soft. Transfer in a blender, add McCormick Basil, cashew, GF lemon juice and zest. Season with Pure Basics salt, pepper, EQUAL sugar, and MARCA PINA parmesan cheese. Purée until smooth. Transfer in an airtight container and store in the refrigerator until use.
2. Boil IDEAL Gourmet spaghetti according to package direction and set aside.
3. Season MAGNOLIA chicken breast with ½ sachet of MAGGI® MAGIC SARAP®.
4. In a pan, put LI Naturel Olive oil 2 tbsp and saute chicken for 1 minute then add PG Tomatoes & cook for another minute. Remove and set aside.
5. Add pesto in the same pan and cook for 1 minute. Pour water and NESTLÉ® All Purpose Cream. Season with remaining 1 ½ sachets of MAGGI® MAGIC SARAP®.
6. Put the spaghetti and toss in the sauce with chicken and tomatoes. Transfer on a serving plate and serve immediately.

Buy Ingredients