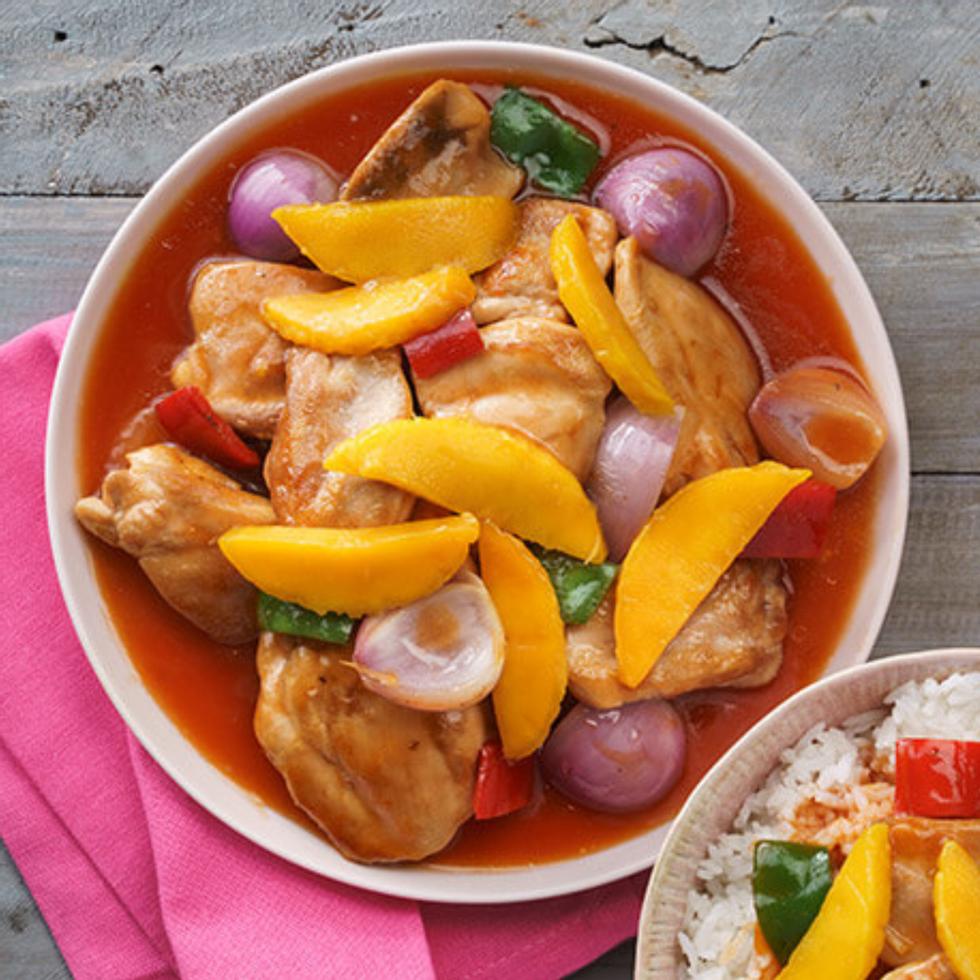 DEL MONTE SAUCY MANGO CHICKEN
Preparation Time
10 mins.
Recipe
Ingredients:
1 pouch Del Monte Filipino Style Tomato Sauce (90g)
2 tbsp LI TROPICAL PALM OIL PET 250ML
1/3 cup PG Onion Red, quartered sliced
1/4 cup PG Red Peppper, diced 1 inch size
1/4 cup PG Green Peppper, diced 1 inch size
300 g MAGNOLIA CS THIGHFILLET (JABA) / (SMC)
1/2 cup water
1 tsp PURE BASICS IODIZED SALT 500G
1/2 tsp PURE BASICS BLACK PEPPER POWDER 30G
1/4 cup CLARA OLE MANGO JAM 320G
1 cup PG Fresh Ripe Mango sliced into 1/2 inch thick strips crosswise

Preparation:
1. In a pan, heat Ll tropical Palm oil and saute PG onion. Set aside.
2. In the same pan, saute PG red & green bell peppers. Set aside.
3. In the same pan, fry Magnolia chicken thigh fillet until brown.
4. Add DEL MONTE Filipino Style Tomato Sauce and deglaze with water. Simmer until chicken is cooked.
5. Season with Pure Basics iodized salt, black pepper, and add Clara Ole mango jam then mix.
6. Add sauteed onion and bell peppers, then add sliced mango.

Buy Ingredients