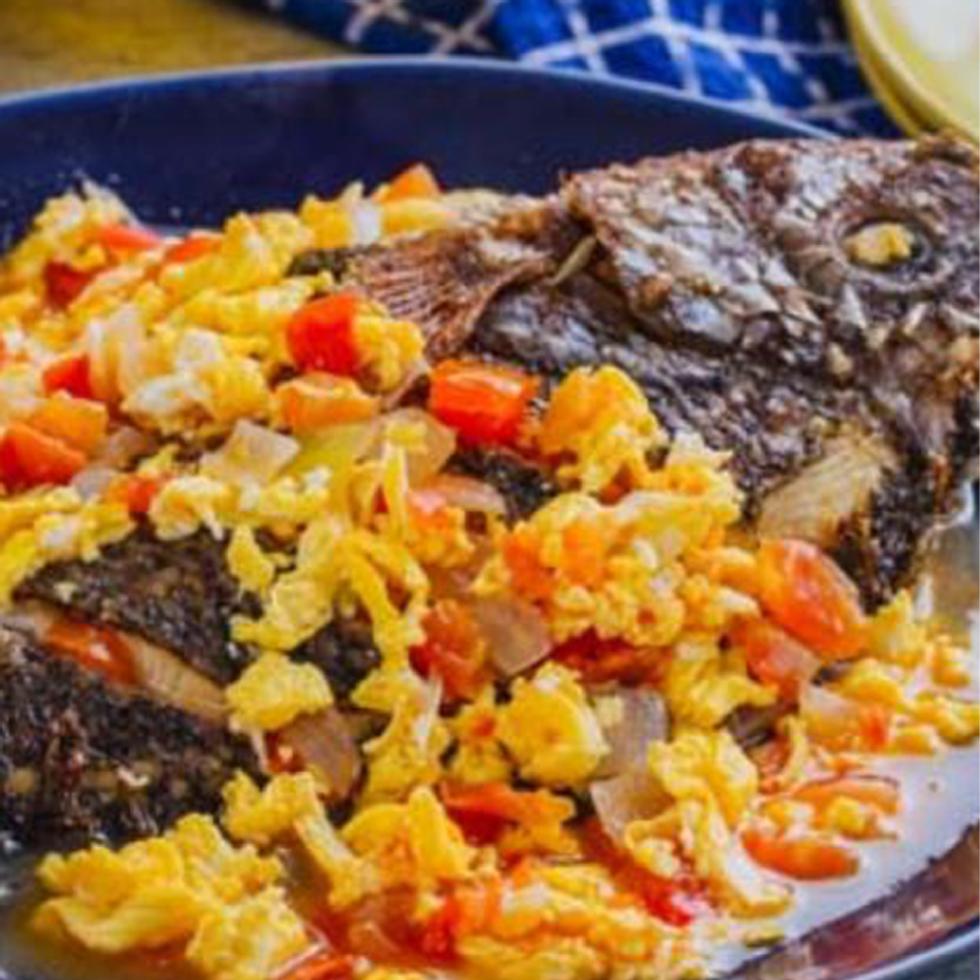 Recipe
Ingredients:
2 sachets MAGGI MAGIC SARAP 8g
1 cup UFC Hapi Fiesta Vegetable Oil 1L
1/2 cup Water
2 pcs EQUAL Fresh Eggs M6s (Norstar), beaten
4 cloves PG Fresh Garlic, minced
1 Kg Tilapia, cleaned
1 pc PG Fresh Onion native red, sliced
2 pcs PG Fresh Tomato native, sliced
1 stalk PG Fresh Onion spring

Preparation:
1. Season tilapia with 1 sachet of MAGGI MAGIC SARAP. Pan Fry in UFC Hapi Fiesta oil until golden brown. Drain and set aside in a plate.
2. Remove excess oil from the pan leaving 2 tbsp. Sauté PG Fresh garlic, onion and tomato. Pour water and simmer.
3. Stir in EQUAL fresh beaten egg and season with 1 sachet of MAGGI MAGIC SARAP. Stir in PG Fresh onion spring.
4. Pour sauce on top of fried fish and serve.

Buy Ingredients