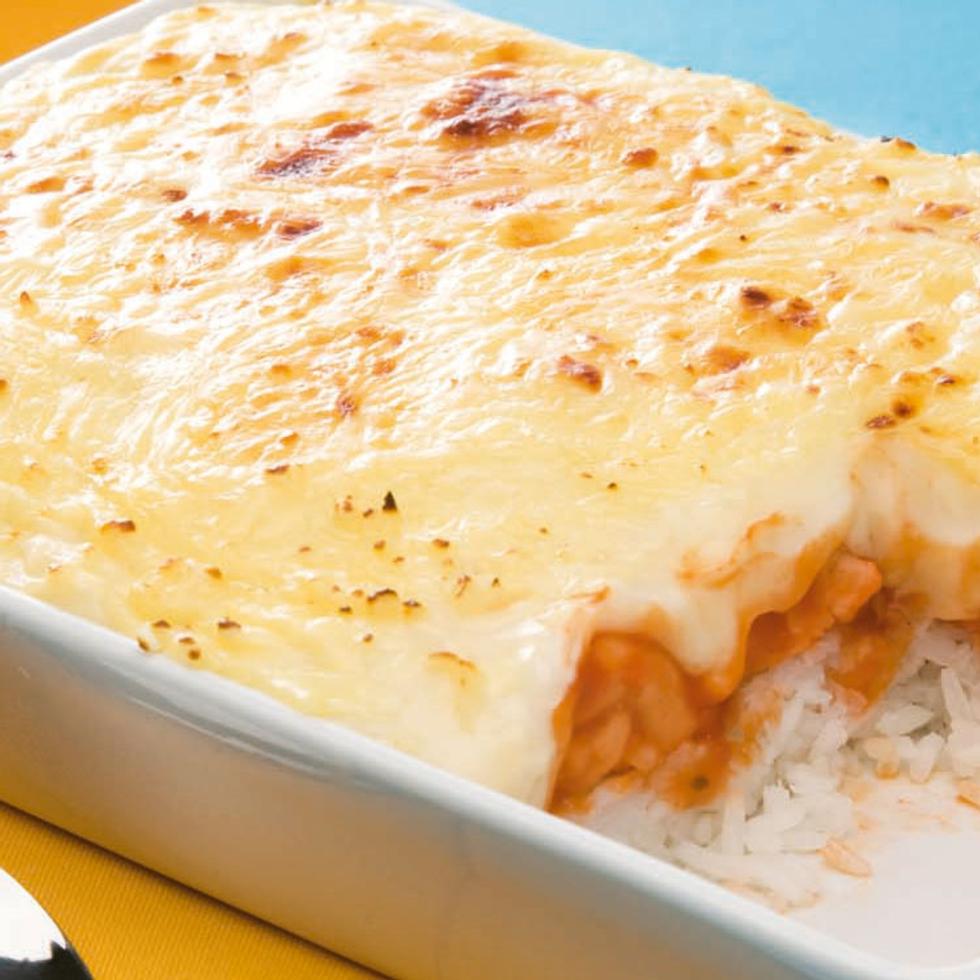 Recipe
Ingredients:
3 Tbsp STAR margarine classic 30g, divided
1 Tbsp PURE BASICS fried garlic 30g, minced
1 pc PG Fresh onion (small), sliced
1 pouch UFC spaghetti sauce 500g, sweet Filipino style
1 ½ Tbsp CREAM all-purpose flour 200g
1 cup ALASKA Evaporada milk 370ml
3 cups ROOSTER Premium rice, cooked
2 cups MAGNOLIA chicken breast meat, diced
1 Tbsp UFC Golden Fiesta canola oil 1L
½ tsp McCORMICK Oregano whole 210g
½ tsp UFC iodized salt 150g
½ cup MAGNOLIA quickmelt cheese 430g, grated
½ tsp UFC ground pepper 30g
1 ½ cups MAGNOLIA cheddar cheese 160g, grated

Preparation:
1. Pre-heat oven at 350 °F.
2. In a pan, heat half of STAR MARGARINE and UFC Golden Fiesta canola oil. Saute PURE BASICS fried garlic, PG onion, and MAGNOLIA chicken breast for 8 minutes.
3. Add McCORMICK Oregano, UFC salt & pepper, and UFC Spaghetti sauce. Cover for 10 minutes and stirring occasionally. Set aside.
4. In a sauce pan, melt remaining margarine then add CREAM flour, while stirring gradually add in ALASKA milk, stirring continuously until well blended. Cook over low heat until slightly thickened. Remove from heat and stir in MAGNOLIA cheddar cheese.
5. Spread ROOSTER cooked rice in an oven-proof dish. Pour spaghetti sauce mixture on top. Layer with cheese sauce then sprinkle with MAGNOLIA Quickmelt cheese. Bake for 10 minutes or until brown on top.

Buy Ingredients