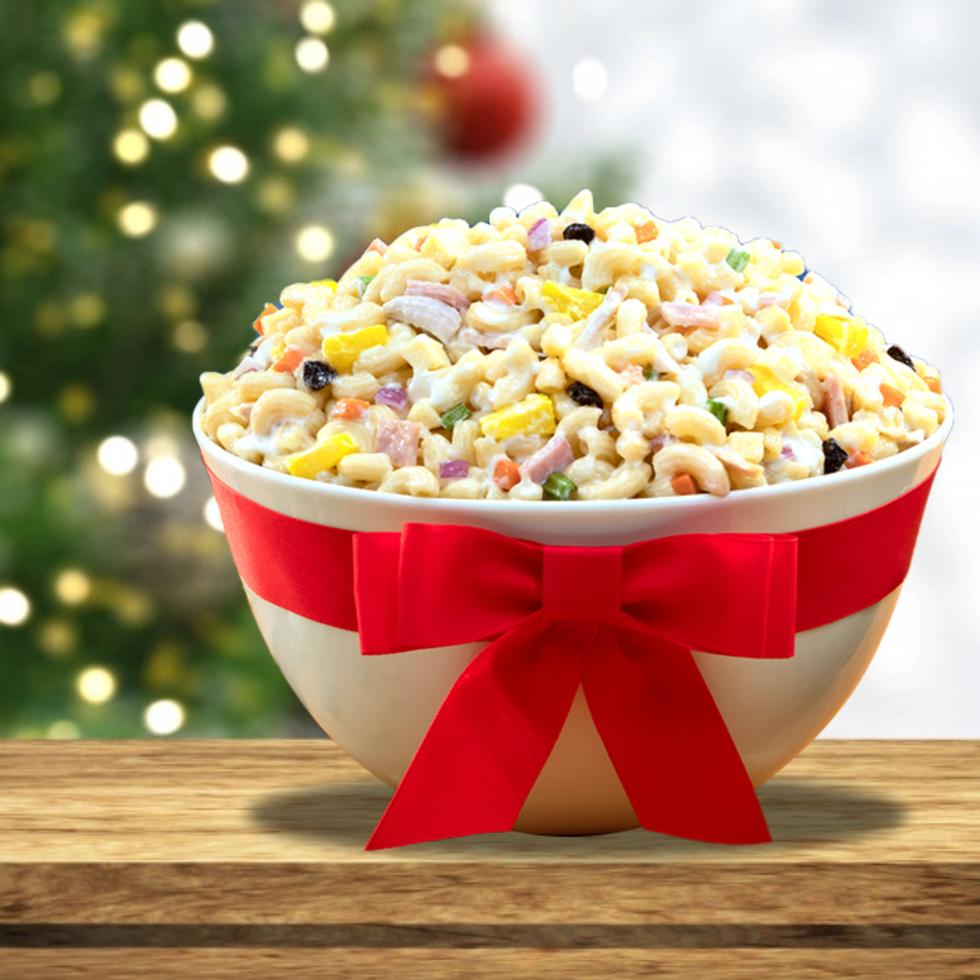 LADYS CHOICE MACARONI SALAD
Recipe
Ingredients:
470 ml Lady's Choice Real Mayonnaise
200 g Royal Elbow Macaroni
1/3 cup Ram Sweet Pickle Relish 100g
2/3 cup Del Monte Pineapple Tidbits 822g, drained and diced
2 tbsp Equal Refined Sugar ¼ kg
1 pinch Pure Basic Black Pepper Powder 100g
1 pinch Pure Basics Iodized Salt 500G
1/2 cup Magnolia Cheese Block 165g, diced
1/4 cup PG Carrots, minced
1 tbsp PG Onions, finely chopped
2/3 cup MAGNOLIA Chicken Breast, shredded

Preparation:
1. Cook the Royal Elbow Macaroni according to package instructions.
2. In a casserole, boil the Magnolia Chicken Breast until its cooked. Drain and shred it.
3. Cut PG Carrots, Magnolia Cheese Block, PG Onions, Del Monte Pineapple Tidbits into diced size and set aside.
4. In a mixing bowl combine all the ingredients and fold-in the Lady's Choice Real Mayonnaise, Ram Sweet Pickle relish, shredded Magnolia chicken breast then toss well. Season with sugar, salt, and pepper to taste. Chill before serving.

Buy Ingredients