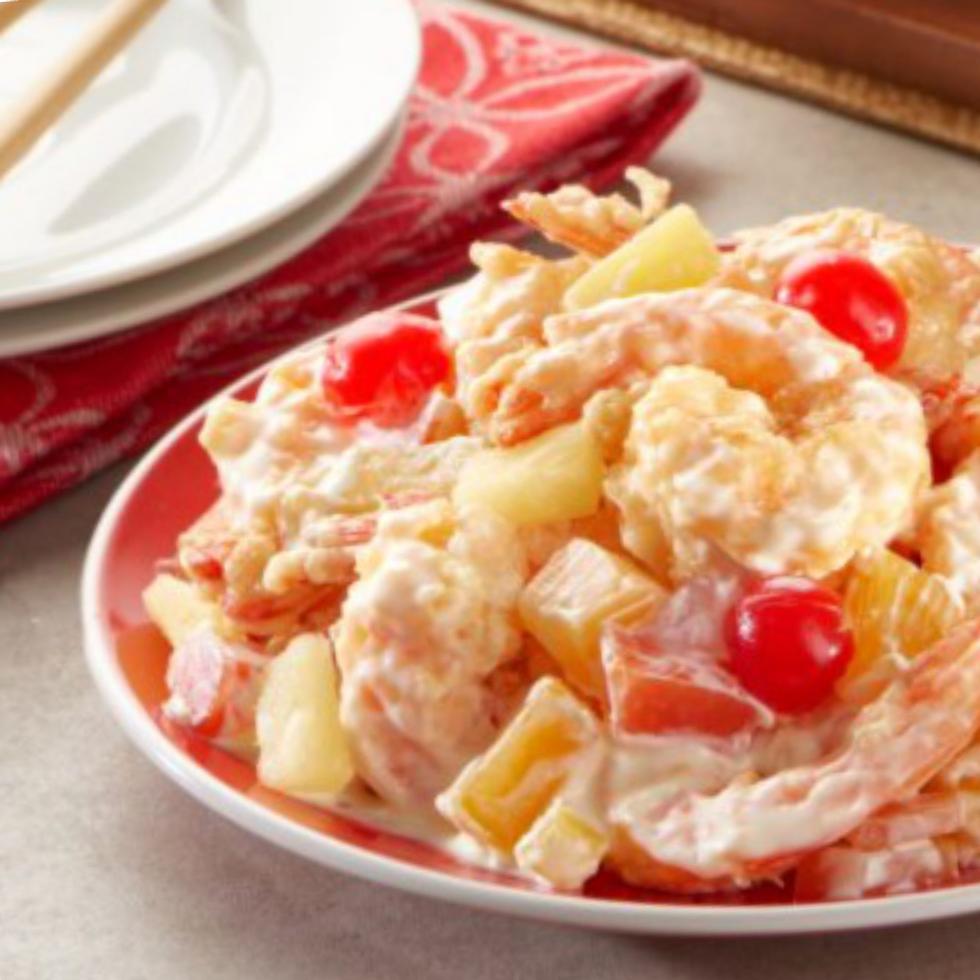 ALASKA CREAMY HOT SHRIMP SALAD
Preparation Time
30 mins.
Recipe
Ingredients:
1/2 cup BEST FOOD MAYO MAGIC 80ML
1 pack ALASKA CREMA ALL PURPOSE 250ML
4 tbsp ALASKA CLASSIC CONDENSED FILLED MILK
1/2 kg P.MARKET CK.SHRMP LARGE SHRIMP, PEELED, DEVEINED AND TAIL ON
2 pcs EQUAL FRESH EGG M6S (NORSTAR), EGG WHITES
1/2 cup MAYA CORNSTARCH 400G
1/2 cup CREAM ALL PURPOSE FLOUR 200G
Pinch PURE BASICS IODIZED SALT 500G
Pinch PURE BASICS BLACK PEPPER POWDER 30G
2 cups LI NATUREL CANOLA OIL POUCH 500ML
1 can DEL MONTE PINEAPPLE CHUNKS 432G
1 pc PG FRESH MANGO RIPE MEDIUM, sliced in cubes

Preparation:
1. In a mixing bowl, combine Best Food mayonnaise, Alaska Créma All-Purpose Cream and Alaska Classic Condensed Filled Milk. Mix well then set aside for later use.
2. In another mixing bowl, combine MAYA cornstarch, CREAM ALL PURPOSE flour, PURE BASICS iodized salt and pepper.
3. Dip shrimps in egg whites and coat with flour mixture. Deep fry until golden brown then set aside in paper towels to drain oil.
4. In a bowl, toss together cream sauce, shrimp, Del monte pineapple chunks and PG Fresh riped mango cubes until all ingredients are coated with sauce. Transfer to serving plate and serve warm.

Buy Ingredients