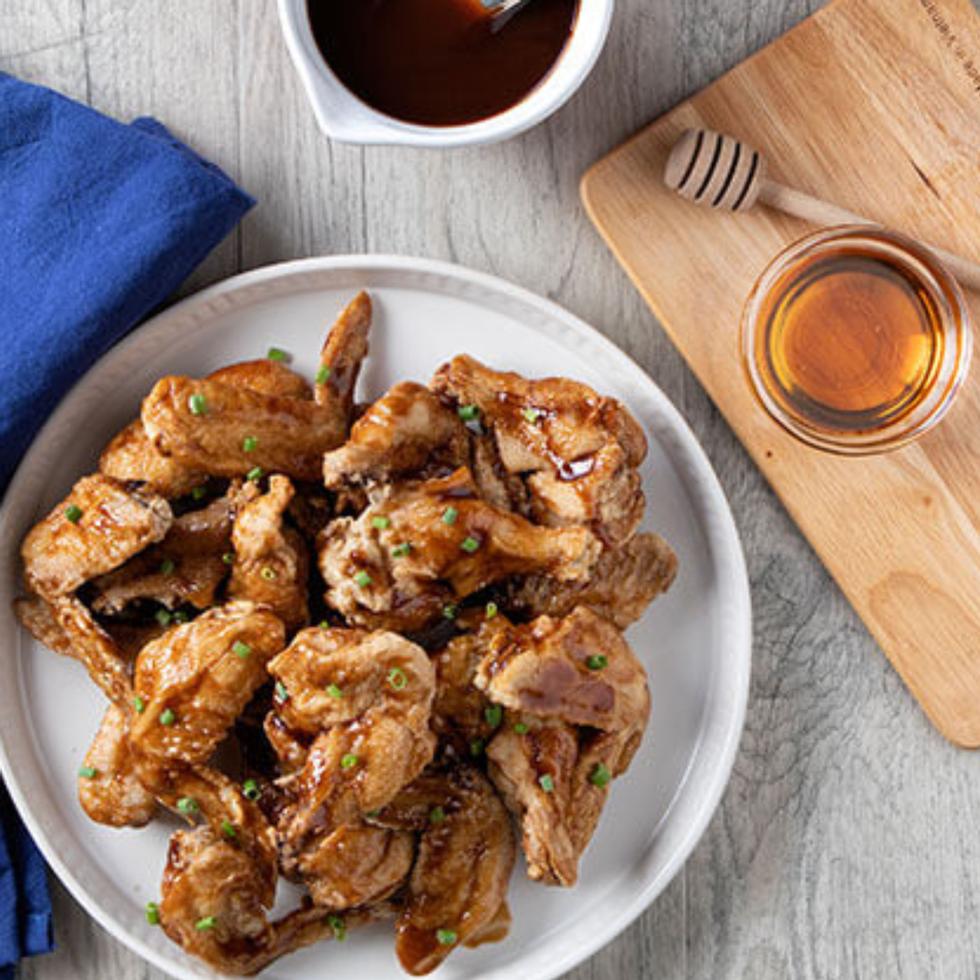 DEL MONTE HONEY BBQ CHICKEN WINGS
Recipe
Ingredients:
2 tbsp LANGNESE GOLDEN C/HONEY 250G
1 pack MAGNOLIA CS WINGS (SMC), 500g
1 cup + 1 tsp CREAM CORN STARCH 200G
2 cups LI NATUREL E/VRGN OLIVEOIL 250ml
1/2 cup water
1 tsp PG FRESH GARLIC IMPORTED, minced
1 sachet DEL MONTE Quick n Easy BBQ Marinade 80ml

Preparation:
1. In a pot, mix all the ingredients for the sauce like Del Monte Quick n Easy BBQ Marinade, Langnese Golden Honey, Cream Corn Starch (1 tsp), and PG garlic. Cook until thick and set aside.
2. Coat the chicken wings in dry Cream Cornstarch. In a separate bowl, put 1/2 cup of water and 1 cup of cornstarch then put the chicken wings coated with dry cornstarch.
3. Heat LI Naturel Virgin Olive oil in a pan and deep fry the coated chicken breast until cooked.
4. Toss the cooked chicken wings in the sauce then serve.

Buy Ingredients