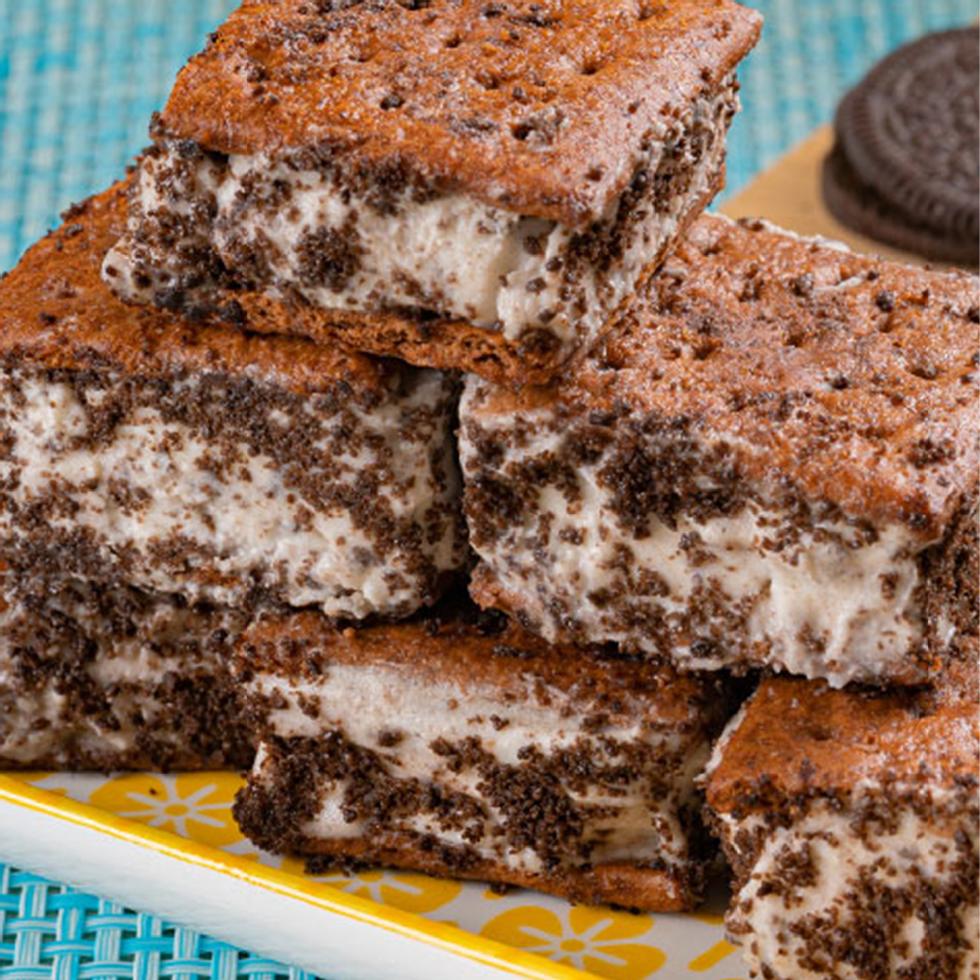 ANGEL COOKIES & CREAM ICE CREAM SANDWICH
Preparation Time
12 hours & 30 mins
Recipe
Ingredients:
1 can ANGEL Condensada 380g
1 cup OREO crushed cookies 454g
1 pack M.Y. SAN Graham chocolate 225g
2 cans ANGEL All-Purpose Creamer 370ml
½ tsp McCORMICK vanilla extract 20ml

Preparation:
1. To make the ice cream, in a large bowl combine ANGEL condensada, OREO crushed chocolate cookies and McCORMICK vanilla extract. Mix well.
2. Then, in a medium bowl using a hand mixer or wire whisk, beat ANGEL All Purpose Creamer until stiff peaks form.
3. Fold the whipped cream into the condensada milk mixture.
4. Pour the mixture into the cold loaf pan, place in the freezer and allow it to chill for about 6 hours or until the ice cream is firm enough to scoop.
5. Line a square pan with parchment paper. Arrange a single layer of M.Y.SAN Graham crackers at the bottom of the pan.
6. Scoop ice cream on top of the graham crackers and spread evenly into a half-inch thick. Cover with another layer of Graham crackers.
7. Cover the pan with aluminum foil and place in the freezer for 6 hours or until completely frozen.
8. Once it is ready, pull the paper very slightly to loosen it from the sides and tip it over into a flat surface to remove the ice cream sandwich from the pan.

Buy Ingredients