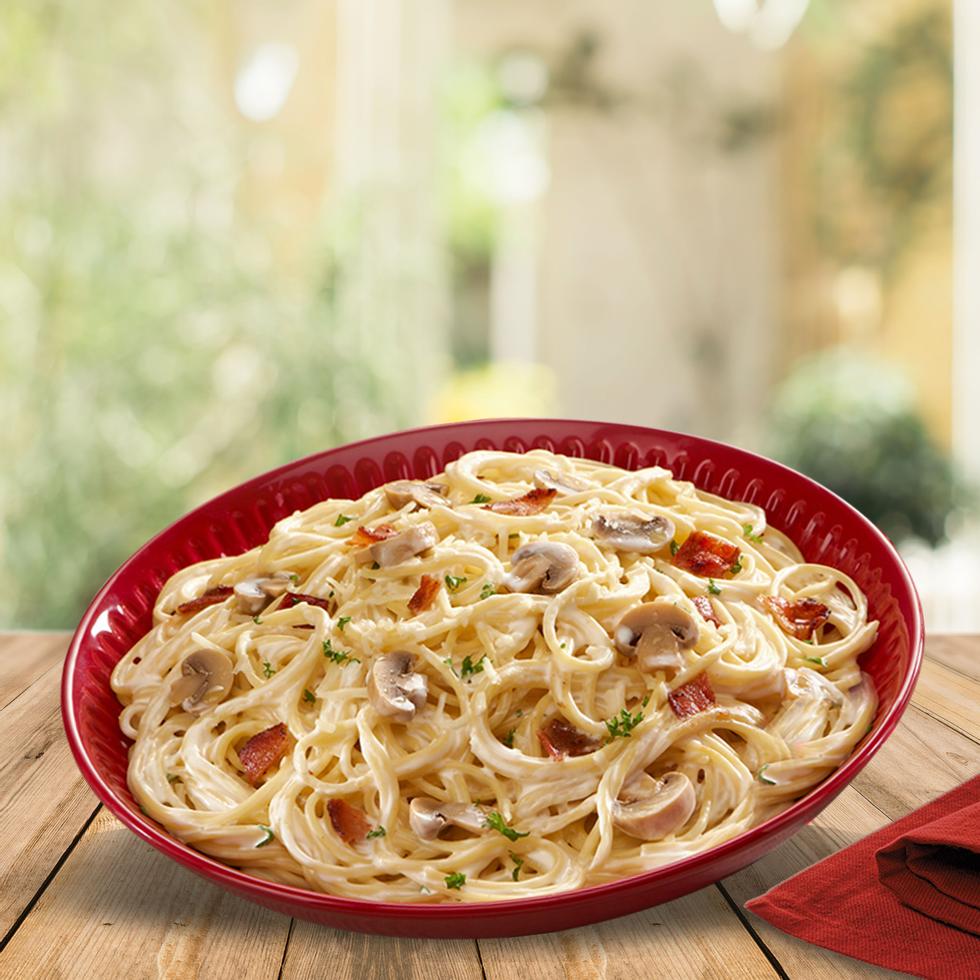 ALASKA CARBONARA ALA CREMA
Recipe
Ingredients:
100 grams PUREFOODS Honeycured Bacon 200g, chopped
3 tbsp ELLE & VIRE Light Butter 50%, 250g
1/2 cup LI HOSEN Mushrooms 198G, sliced
1 pack ALASKA Crema All Purpose Cream 250ml
3 tbsp MARCA PINA Parmesan Cheese, 227g
To taste PURE BASICS Black Pepper Cracked, 30g
To taste PURE BASICS Rock Salt, 500g
2 tbsp PG Garlic, minced
500 grams SAN REMO Linguini or any pasta 500g, cooked according to package directions
3 tbsp PG White Onion, minced

Preparation:
1. In a pan, fry Purefoods Honeycured bacon until brown and lightly toasted. Remove bacon and set aside.
2. Using the same pan and remaining bacon fat, add in Elle & Vire Light butter, garlic and onions. Cook for a minute over low heat.
3. Add in Li Hosen Mushrooms and cook for another minute.
4. Put in Alaska Créma All-Purpose Cream, Bacon and Parmesan cheese then mix to incorporate.
5. Season with Pure Basics Salt & Pepper. Toss in or pour over cooked pasta.

Buy Ingredients