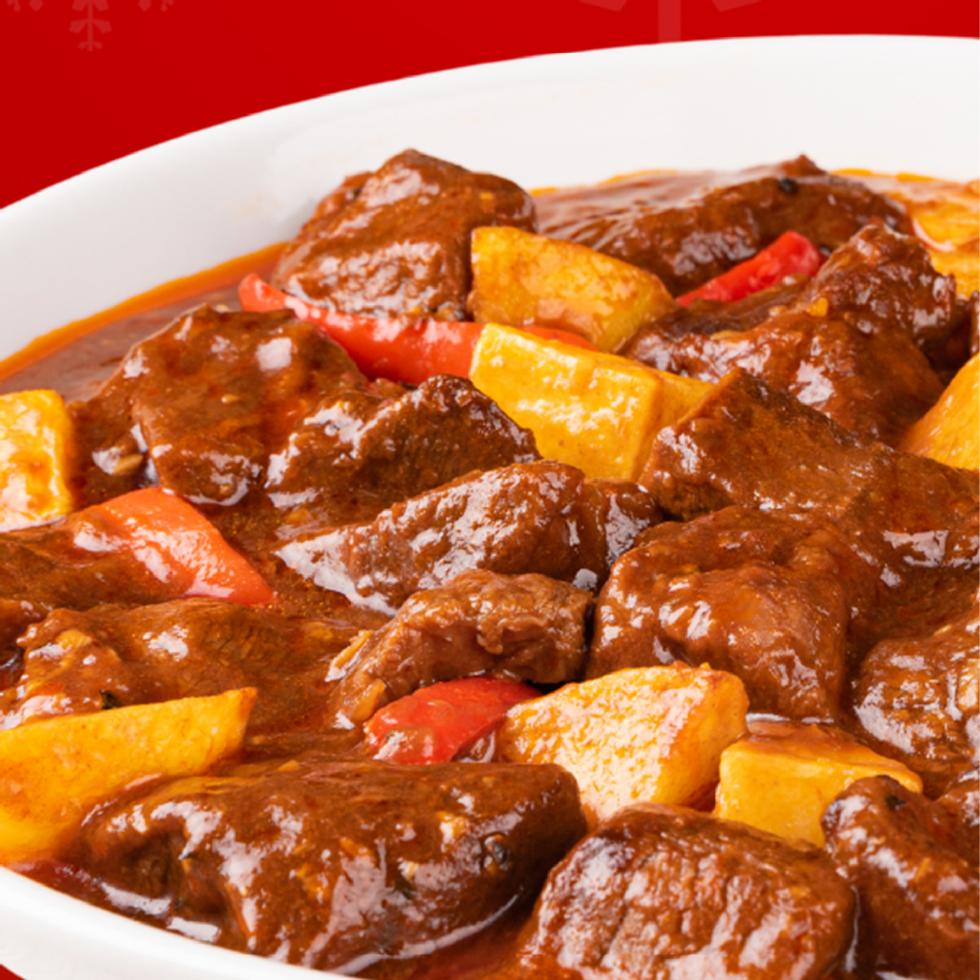 Preparation Time
15-20 mins
Recipe
Ingredients:
1kg MRS. GARCIA'S Beef Mechado Cut
1/4 cup LI TROPICAL Palm Oil 250ml
2 tbsp PG Fresh Garlic whole, minced
2 packs HUNT'S Tomato Sauce 250g
4 cups Water
1 large PG Fresh Onion red, chopped
1 1/2 tbsp DATU PUTI Soy Sauce
2 pcs ISPICE Bay leaf ties 10s
1 tsp PURE BASICS Black Pepper 30g, cracked
1 tsp PURE BASICS Iodized Salt 500g
250g EQUAL Bacon 400g, chopped
1 tbsp EQUAL Brown Sugar 1/4kg
1 pc KNORR Beef Cube 10g
1/2 cup DONA ELENA Pitted green olives 310g (OPTIONAL)
250g LI HOSEN Whole mushroom, drained
2 pcs PG Fresh Bell Pepper Red, sliced into strips

Preparation:
1. In a pressure cooker or large pot, place MRS. GARCIA'S beef, water, and KNORR beef cube. Cover and simmer until beef is fully cooked.
2. Once cooked, set aside the beef and reserve broth or stock.
3. In a large skillet, heat LI TROPICAL palm oil and saute PG onion, garlic until soft and aromatic.
4. Pour reserved stock and add in HUNT'S Tomato Sauce, DATU PUTI soy sauce and ISPICE bay leaf.
5. Season with PURE BASICS black pepper, salt, and EQUAL sugar. Simmer slowly in low fire for 15 minutes.
6. In a pan, render EQUAL bacon. Remove bacon and drain excess oil. Set aside.
7. In the same pan using excess oil from the bacon, fry beef until it slightly darkens.
8. Transfer beef into simmering tomato sauce mixture and continue cooking in medium heat until sauce becomes thick.
9. Add in LI HOSEN mushroom, PG red bell peppers, and DONA ELENA green olives. Simmer for 5 minutes then serve.

Buy Ingredients