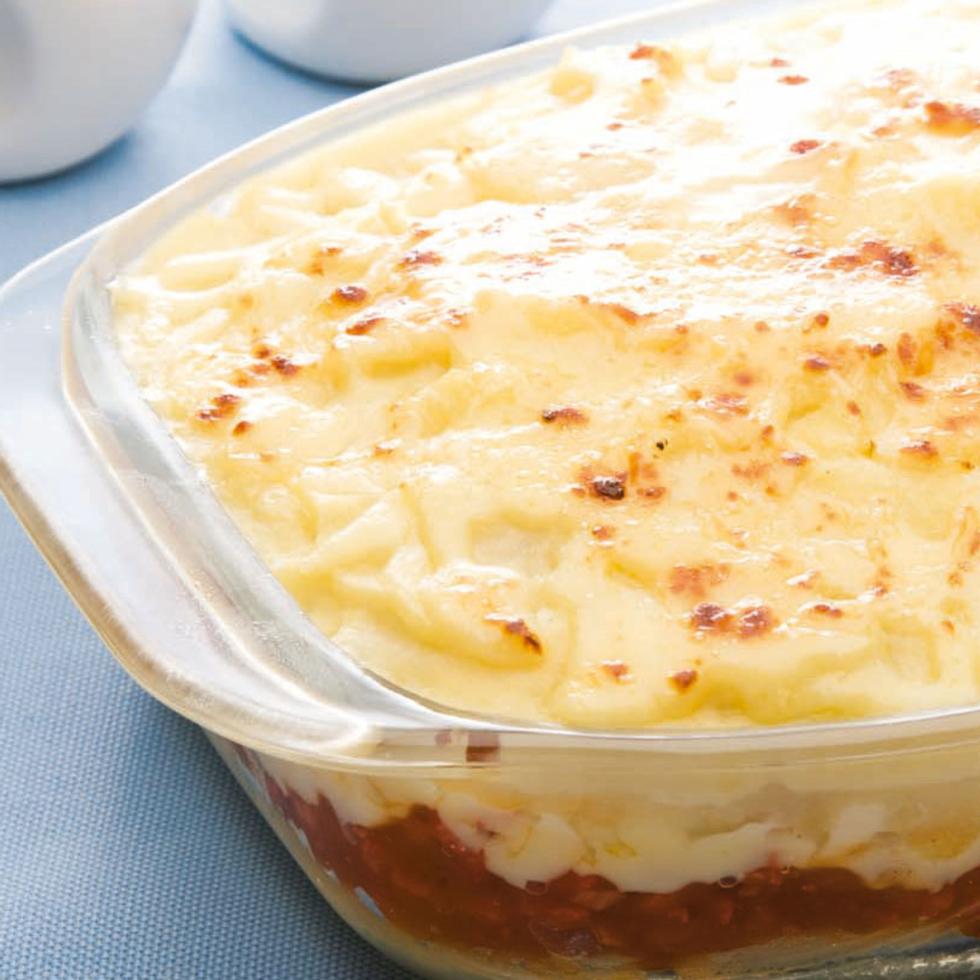 NUTRIASIA BEEF POTATO PIE
Recipe
Ingredients:
2 Tbsp UFC Iodized salt 150g, to taste
Pinch UFC Ground pepper 30g, to taste
1 Tbsp DELICIOUS Margarine 250g
1 tsp McCORMICK Garlic minced 44g
1/4kg MRS. GARCIA'S ground beef
1 pouch UFC Spaghetti Sauce, sweet Filipino style 1Kg
1/2 cup ARLA Natural Mozzarella cheese shredded, 175g
1 Kg PG Fresh potato regular
Pinch UFC Golden Fiesta canola oil 1L
1 pc PG Fresh Onion red, diced
3/4 cup PUREFOODS Angus Beef Franks 500g or PUREFOODS Cheese Franks Jumbo 500g

Preparation:
1. Soak PG potatoes in water, then boil and simmer until just tender.
2. Peel and mash until thick. Season with UFC salt and pepper to taste. Set aside.
3. In a pan, heat UFC Golden Fiesta Oil and DELICIOUS Margarine. Sauté PG garlic, onion, and MRS. GARCIA's beef for 5 minutes.
4. Add PUREFOODS Franks, UFC salt & pepper to taste. Sauté for 2 minutes.
5. Add UFC spaghetti sauce. Cover and simmer over low heat for 10 minutes. Add half of ARLA cheese. Stir until well incorporated.
6. Preheat the oven at 350F. Grease a rectangular pan. Spread half of the mashed potato. Pour sautéed meat sauce. Top with remaining mashed potato. Sprinkle it with mozzarella cheese. Bake for 15 minutes or until brown on top.

Buy Ingredients